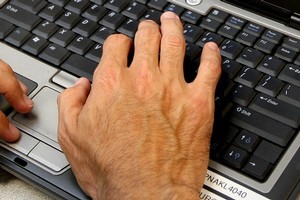 A former Canberra school teacher has gone on trial for allegedly using the internet to lure a person he thought was a New Zealand teenager for sex.
Murray Colin Stubbs, 43, of Higgins, began chatting online to a 14-year-old girl called Roxanne Taylor in August 2007, not knowing she was actually a fictitious character created by New Zealand police, the ABC reported.
A New Zealand police detective, Steve Waugh, posed as "Roxanne" on a Yahoo chatsite between August 21, 2007 and January 18, 2008 this year, when Stubbs alleged tried to "groom" his character for sex.
Stubbs, a father of four, is accused of using the name "moderately interesting guy" on a Yahoo internet site to engage in sexually explicit chat with Roxanne.
Australian Federal Police officer Detective Sergeant Elias Petropoulos told an earlier court hearing Stubbs used several internet cafes and his work computer to engage in sexually explicit chat with Roxanne and ask her for naked photos of herself.
"The defendant was worried Roxanne's parents might see the internet chat and advised her to delete her emails," he told the court.
An ACT Supreme Court jury was yesterday read sexually explicit conversations between the pair.
Stubbs was arrested in January 2008 at the Jolimont Interstate bus terminal, when he went to meet the "teenager" who had said she was holidaying in Australia.
Police also seized his work computer at the Department of Education, Employment and Workplace Relations. Stubbs was sacked from his position as a policy adviser to the Federal Education Department after his arrest.
His lawyer told the jury Stubbs had twice tried to stop talking over the internet with the teenager but that the police "reeled him back in" and set up a trap for him.
The jury was told Stubbs was just fantasising about what he would do if he met the girl, but when that opportunity arose he retracted his original sexual advances.
The trial continues today before Chief Justice Terence Higgins.
- NZPA