A round-up of the latest technology news from around the globe.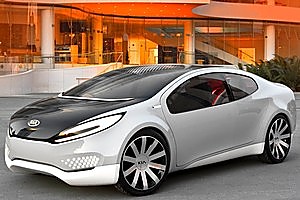 SUN CARS: Trees do it, even weeds do it, so why can't we do it? Turn sunlight into fuel, that is. The US Sunlight Energy Innovation Hub is looking for ways to convert solar energy into chemical fuels. They'll use light absorbers, catalysts, molecular linkers and separation membranes to mimic photosynthesis and transform sunlight into a fuel that can directly power cars. Hold a sunbeam in your hand. Details at TechCrunch.

FIRE BIKES: Not all fires need a big fire engine. Sometimes all it takes is one person and a tank of water. Liverpool now sports two $64,000 BMW Fire motorbikes, each equipped with pumps, 50 litres of water and chemical foam. The riders' clothing is designed for both bike wear and fire fighting. Smart idea; traffic jams shouldn't stop them either. Read more at Independent.
READ MARS: 21,000 individual images from the Thermal Emission Imaging System have been smoothed, blended, fitted together, and cartographically controlled to make a giant mosaic of Mars. Images resolve to 100 metres. Start your bandwidth now. Details at ASU and maps.
I WANT MY NET YOU SEE: Aussies love their broadband: 20% of them rank Internet access above eating, heating and TV. Broadband is becoming an essential element in Australian homes. Heating and TV I understand, but above eating too! Read more at News.com.au.
FOILED: The SmartHat sucks electrical power out of ambient radio waves to power a microprocessor and beeper. The hat monitors the strength and direction of radio signals from nearby backhoes and bulldozers and sounds the beeper if they come too close. But how do you know if it stops working? Details at NY Times.
- Miraz Jordan knowit.co.nz