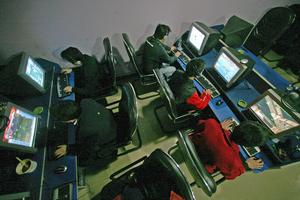 VIRTUAL ATHLETES: Reaction times of top gamers often rival those of fighter pilots and elite sports stars. Their physical fitness is another matter. Treadmill levels not included.
BUSYBODY BRIEFS: Electronic biosensors in the waistband of underwear can report back on vital signs and maybe in future deliver drugs and medicine. Tie the feedback in to the computer games!
SHORTER THAN LIGHT: How to make planes invisible to radar: make the body out of components smaller than the wavelength of radar. Is it a
bird? Is it a plane? No, it's just dark.
STORM RIDER: Rising tides from storm surges and tsunamis automatically raise the Neo Rise barrier to protect shoreline communities.
Tsunami barrier? I'd still head for the hills.
HIT THE GAS: Hydrogen powered cars will soon be tested in the UK. The cars can do 80 kph and travel up to 380 Km on the equivalent of 3 litres of petrol. Smoking!