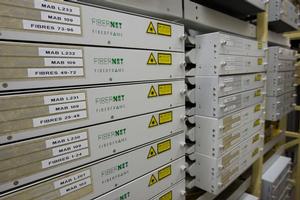 Since Epitiro started tracking New Zealand's broadband performance in 2007, there has been an extraordinary improvement in service levels - particularly for urban-based New Zealanders in the North Island.
This has been clearly indicated by the Commerce Commission's latest report (PDF).
While the experience of this service is often degraded by the number of people using it simultaneously (contention) or by deficiencies in wiring and equipment in the home, all our data strongly indicates that the huge investment ISPs have made in their infrastructure has benefited most New Zealand consumers.
This period of time has witnessed enormous change in the industry; the resignation of the old guard at Telecom together with its operational separation, the unbundling of the local loop, and investment into the first stages of delivering fibre closer to the home, through Telecom Wholesale's cabinetisation programme.
New Zealand now stands poised on the threshold of another significant government intervention programme in the telecommunications industry; the National government's fibre to the home (FTTH) programme. Opinion on the wisdom of this initiative is sharply divided within the sector; with respected industry figures falling on both sides of the debate.
The measure of success employed on completion of the project in the short term has to be this; has the country experienced the sort of improvement in performance it should expect from an investment of $1.5 billion?
Until that audit has occurred, the taxpayer will have little idea as to whether they have received bang for their buck. Longer term measurements - and the ultimate measure of success - will be around calculations of new GDP growth attributable to the FTTH programme.
Herein lies the quandary. Firstly, what is a "big enough" improvement in service performance? How will the government quantify the programme's success? As taxpayers, we should be asking that question, given that none of the parties involved have done much thus far in providing an answer.
Secondly; what kind of GDP growth can we expect from having an information superhighway directed past the door of (just about) every household in New Zealand? Here the debate gets fractious, but clearly there is a significant delta in GDP-generating potential between providing this service to businesses, where it has the potential to make a profound difference to our economy, and to consumers, where it does not.
In the interim, Telecom Wholesale will be rolling out the next generation of DSL technology (VDSL) from its street cabinets to most houses in New Zealand, while its retail customers (ie non Telecom ISPs) continue to invest in unbundling exchanges in urban locations. Both initiatives will provide yet more broadband service improvements.
So at a time when the industry is unquestionably heading along the right path, it is perhaps ironic that it is the largest step on that path that is clouded with the greatest uncertainty.
Michael Cranna is the Managing Director of Epitiro (Australasia) Ltd, a company that specialises in measuring broadband services. Consumers can test their broadband speed at www.isposure.co.nz