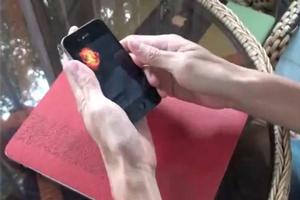 Apple may have lost a second iPhone '4G' prototype.
MSNBC reports that a prototype device has been found in Vietnam.
Photos and video of the device show a similar design to that of the phone left in a California bar by Apple employee Gray Powell recently. That phone has now been returned to Apple by Gizmodo.com editor Jason Chen.
Chen's home office was raided by police in relation to the site's coverage of the phone.
The new device has some slight differences to the earlier phone - no screws on the bottom and a 16GB badge on the back - but has the same squarer design, front-mounted camera, round volume buttons, side-mounted SIM drawer and metal side trim.
How the device - if it is, in fact real - came to be in Asia is unknown, but Apple does manufacture iPhones in China, and an announcement of the new phone is expected at the company's Worldwide Developer Forum next month.
Vietnamese site Taoviet.vn is carrying screenshots of the phone, which it says was bought from a businessman, together with an iPad, in the United States.
- NZ HERALD STAFF