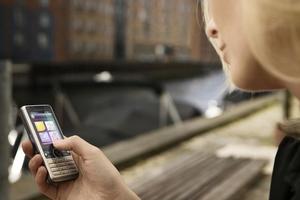 Vodafone's new Talk plan for pre-pay customers has raised a red flag for the Commerce Commission on whether mobile termination rates should be regulated.
Termination rates are the wholesale fees mobile phone companies charge each other for taking calls or texts from other networks.
In February, the commission recommended Communications Minister Steven Joyce accept Vodafone and Telecom's proposal as an alternative to regulation on the basis the final undertakings would address its competition concerns. The proposal is to reduce rates to 6c per minute by 2014.
But Vodafone's new Talk pre-pay plan, launched last week, has raised questions whether an industry solution will hinder smaller companies.
The Talk plan offers customers 200 minutes on its network and to landlines for $12 a month on certain pre-pay plans. This works out to about 6c a minute.
It costs 89c per minute to call a Telecom phone from a Vodafone phone. The current termination rate between the networks is 14.4c.
2degrees chief commercial officer Bill McCabe said Vodafone's new plan made it 15 times more expensive for a Vodafone customer to call a 2degrees phone than to call its own network.
Telecommunications commissioner Ross Patterson said it was the commission's initial view that the Vodafone Talk plan may be material and have the potential to affect the basis for its recommendations in the final report.
Joyce said: "I wrote to the commission to ask them their view on whether Vodafone's new Talk Add-on offer to its prepay customers is material to the decision on mobile termination access services. They replied that it may be the case."
McCabe said 80 per cent of mobile calls made and 90 per cent of text messages sent in New Zealand are to the same network.
Vodafone spokesman Paul Brislen said reducing termination rates would cost the company a net $80 million a year for the next five years.