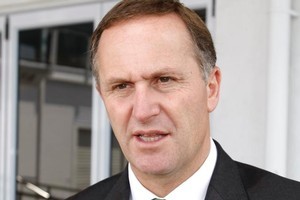 The Prime Minister sounded like the business manager he used to be when he made public his impatience with preparations for making this country a tax-free hub for financial services.
"There's been advice from the Ministry of Economic Development which basically says, if you want to do this you've got to deliver the Magna Carta of documents," he told an International Business Forum dinner in Auckland this week.
"I don't need the Magna Carta," he said, "just get on and do something - which is why I have told Gerry [Brownlee] to deliver me a paper that has zero rating of funds and we'll work on that."
Whoa, Mr Key. Business audiences might lap up that sort of thing but prime ministers have an economy to consider. Granting tax-free status to any sector of the economy is more than a loss of potential revenue. It influences patterns of investment across the whole private sector.
An economy cannot suffer too many such distortions before business becomes less certain whether it should follow market signals or seek political favours.
Just about every business could justify tax-free status on the basis of the jobs it creates. If administrative services to foreign funds has a case for tax exemption we are all ears.
Funds should locate their back office functions here for the reasons Mr Brownlee suggests: transparent, stable and neutral law, consistent regulation and taxation, a talent pool, time-zone advantages.
Industries worth having pay tax. Beware powerful impatience.