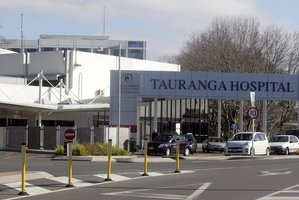 A father who claims his son's heart was removed without consent has been denied legal aid despite appealing all the way to the Supreme Court.
Kenneth Mackenzie, 20, had heart valves removed from his body at Tauranga Hospital, where he died after a motorcycle crash in 1987.
A valve was successfully transplanted into a 16-year-old girl at Greenlane Hospital.
Kenneth's father, John Mackenzie, was only notified of the transplant in 2005 after making his own inquiries.
He believes his son's heart was also removed and not returned to the body - despite consent to remove organs for transplantation being sought and declined.
Mr Mackenzie launched legal proceedings against the Crown Health Financing Agency in 2012, seeking damages on the grounds of mental suffering.
But an application for civil legal aid to proceed with the case was declined by the Legal Services Commissioner on the grounds the case lacked sufficient prospects of success.
One of the reasons was that more than six years had passed since Mr Mackenzie learned of the transplant and launched legal proceedings, which meant his claim was filed out of time.
Mr Mackenzie appealed to the Legal Aid Tribunal and then the High Court, but both dismissed his appeals. He then sought special leave for appeal to the Court of Appeal, but the court refused to grant leave.
The case has now gone all the way to the Supreme Court, where Mr Mackenzie argued proceedings were not filed out of time.
He claimed time did not begin running in March 2005 when he was notified about the transplant, but in November 2006, when the Crown Health Financing Agency wrote him a letter denying liability.
However, the Supreme Court dismissed the appeal, noting the time limit issue did not raise a question of general or public importance, and the test for exceptional circumstances was not met.
The court said it had no comment on whether Mr Mackenzie had a viable claim in relation to the transplant events.
Organ Donation New Zealand clinical director Stephen Streat said organs were not removed from donors in New Zealand without explicit consent from families, and never had been.
"I can be absolutely adamant - no, if the family has not agreed to organs for transplantation, they will not be removed and they will not be transplanted.''
Dr Streat said the case was peculiar because while consent for organ transplantation was not given, the heart valves were taken during a post-mortem procedure.
He said it was once "common practice'' to remove tissue for transplant, teaching and forensic purposes during coronial autopsies, particularly in the 1960s and 1970s.
But while heart valves could be removed, full organs for transplant could not.
The law at the time of the events was the Human Tissue Act 1964, which has since been repealed and replaced by the Human Tissue Act 2008.