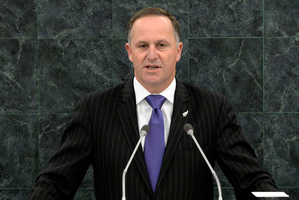 Prime Minister John Key says a draft Security Council resolution on Syria does not go far enough in ensuring the Syrian regime is held to account for the use of chemical weapons.
At about midday (NZ Time), the Security Council's 15 members will meet to vote on the draft resolution hammered out by Russia and the US, as well as the other permanent members, the UK, China and France.
It requires Syria to hand over its chemical weapons, and allows the Security Council to take further action if Syria does not comply, but does not specify what actions the Council can take to ensure that happens, or how the regime will be held to account.
Those issues will have to go back before the Security Council at a later date, and run the risk of a Russian veto of any serious action such as the use of force.
Mr Key said he did not believe the resolution went far enough in holding the Assad regime to account for it.
"Overall it doesn't specifically spell out how it would hold the regime to account, but it does do the most important job, which is set out a programme for how chemical weapons would be collected in Syria, the destruction of those chemical weapons and hopefully a process of ensuring Syrians are kept safe from chemical weapons which should never be deployed against anybody."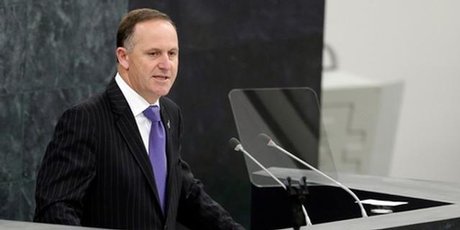 He said New Zealand's main concern, which he had raised in blunt terms in his address to the General Assembly yesterday, was that the Security Council should be acting on Syria. "And they are doing that now. While it doesn't do everything we asked for, it goes a long way towards that, so I think it's been a positive step."
He said it was unlikely New Zealand would send personnel to assist with dealing with the chemical weapons, but it would make a $US500,000 contribution towards the weapons disposal and a further $US2 million in humanitarian aid. "We wouldn't rule out making further contributions if required."