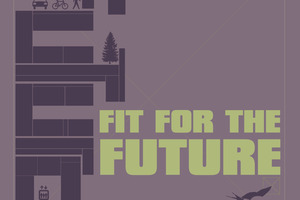 Business events:
The Fit For the Future mini-conference is back, taking place in Auckland on November 21st. The event is all about supporting leaders at every level to accelerate benefits of sustainable business.
With a prestigious line-up of speakers, FFTF13 will focus on practical issues of effective marketing, designing for innovation, and the growth of restorative building practices.
An interactive session with Daniel Batten will teach coping strategies for the strains of leadership, and Colmar Brunton's chief executive, Jacqueline Ireland, will share findings from the 2013 Better Business Better World survey. For more information and to register, visit fitforthefuture2013.com
Like what you see? For weekly Element news sign up to our newsletter.
We're also on facebook and Twitter.