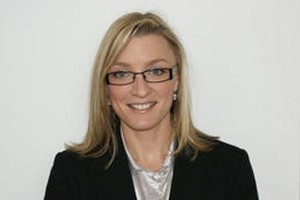 When Auckland Council's tourism and events division messed up in failing to estimate the size of the crowd likely to attend the World Cup opening, the rest of the council closed ranks behind it.
You might have thought the people at Ateed would have been grateful for this display of loyalty, in particular Rachael Dacy who, as general manager destination, had egg all over her face as leader of the Ateed team responsible for the opening night fiasco. But it seems not.
With the finer details of $100,000 worth of opening night compensation payouts still being worked out, Ateed has broken ranks over the council's decision to ban tour buses from the upper slopes of Mt Eden by early December, telling bus operators it will fight to have the ban postponed until April next year.
The move has prompted parks and recreation chairwoman Sandra Coney to declare that if Ateed is part of the Auckland Council family, it is "behaving like a delinquent child".
For an integral part of the council, Ateed's behaviour has been peculiar. The battle to remove huge tour buses from the narrow and crowded Maungawhau-Mt Eden summit road goes back to at least 1986, when the old Auckland City approved a management plan banning vehicles bigger that six tonnes.
But no money was set aside and nothing happened, except that buses got bigger, tourist numbers rocketed and the visitor experience deteriorated.
In 2007, councillors had another go with a new management plan that aimed so high and was so expensive that, again, nothing happened. That pipedream would have cost between $12 million and $29 million, depending on whether the alternative transport was rubber-wheeled electric trains or electronically guided transport pods.
With the Super City came an outbreak of common sense and determination to get the job done. Bus operators were first told the ban would start before the World Cup tournament. After the inevitable tour operator uproar, the council backed down and at a meeting with tourism and bus company representatives on September 19, proposed a ban from October 23.
At this meeting, attended by politicians and representatives of Ateed, parks and iwi, the city bowed again to industry outcry and made the deadline December 12.
Auckland Council assured operators it would provide two electric shuttle buses to ferry tourists too portly or infirm to walk the final 200m from the new parking area to the summit. It also promised to upgrade the existing kiosk building into an information centre.
And that, it seemed, was that. But Ateed decided to go behind the parks department's back and sent a letter on September 26 to its "trade partners" dangling the hope of further delay.
Referring to the looming deadline, Jason Hill, Ateed's tourism manager, confided that "we appreciate the commercial realities of running a tour operation and strongly empathise with the companies that have pre-sold or pre-promoted tours up Maungawhau-Mt Eden".
He said: "We support greater consultation around the final date of coaches being able to access Maungawhau - an extension until after the summer visitor season is desirable."
The first Ms Coney and parks officials knew of Ateed's intention to relitigate the issue was on Tuesday, when Mr Hill's boss, Rachael Dacy, messaged the letter to mayor Len Brown and councillors, "updating you on changes to the access of Auckland's natural asset of Maungawhau-Mt Eden".
Ms Coney messaged her "dismay" about the letter to councillors soon after, saying that "surely Ateed should support Auckland Council implementing its management plan... rather than the undermining comments made here, which may well lead the industry to think if they push harder Auckland Council will cave. I expect Ateed to work with Auckland Council, not against it".
Asked for comment yesterday, Ateed spokeswoman Jo Mackie said: "As part of the Auckland Council family, Ateed's role is to advise the council and advocate on behalf of the tourism industry."
She said Ateed continued to supported "greater consultation" and believed extending the deadline "until April 2012 after the summer visitor season is desirable".
Ms Coney's reaction was blunt. "Ateed has to realise it can't act in contradiction of the policies of council."
Given Ateed's already tarnished reputation within the family, that should have been self-evident.