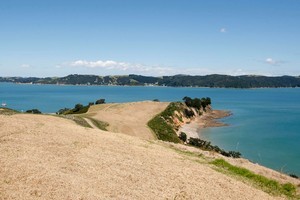 It will take 200 years to fix Auckland's stormwater system at current levels of spending, says a new report.
The city's stormwater network needs $5.4 billion to bring it up to scratch and a further $4.5 billion to support population growth over the next 50 years.
About 7850 homes are at risk of flooding from a one in a 100-year storm, the Hauraki Gulf continues to suffer from sediment and contaminants and the city faces a backlog of pipe renewals, pond de-silting and stormwater infrastructure to stop wastewater overflows.
These are among the findings of a new report on stormwater costs prepared for Auckland Council's environment and sustainability forum.
The council's stormwater unit has recommended a 50-year plan to fix the key issues, but finance officers have warned this could have significant implications for Mayor Len Brown's first 10-year budget.
Mr Brown is already under pressure to include a $2.4 billion funding package for the inner-city rail loop in the budget without having to worry about increasing spending on stormwater.
He has, however, promised to clean up stormwater as part of his goal to make Auckland an eco-city and the world's most liveable city.
This financial year the council will spend about $80 million on capital expenditure for stormwater after some former councils cut back spending during the economic crisis.
The proposed stormwater budget plans to return to the pre-economic crisis budget of $105 million over the next four years, before increasing the budget to $180 million in the 2019-2020 year.
Officers have also suggested that $1.5 billion of the $4.5 billion growth costs be met initially by the council and recovered over time by development levies.
Auckland's population of 1.4 million is expected to grow by between 400,000 and 1.3 million over the next 50 years.
Continuing growth and development are increasing existing problems such as flooding, environmental damage and increased contamination to the tune of about $50 million a year, the report said.
Forum chairman Wayne Walker said the council could not afford to keep sweeping stormwater [problems] under the carpet and needed to address the issue properly when it came to funding.
The costs
* $5.4b to fix the city's ageing infrastructure
* $4.5b in new infrastructure for growing population
* $80m in capital expenditure this year
* $180m in capital expenditure in eight years.