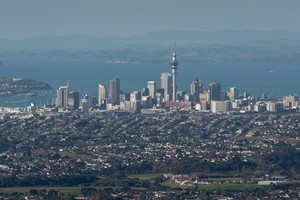 Auckland Council is looking beyond "mum and dad investors" in order to meet its rising debt - forecast to increase from $2.8 billion to $4.5 billion in six years.
It is seeking a change to the law that prevents local authorities borrowing in any currency other than the New Zealand dollar.
This restricts it to domestic investors - retail, institutional and trading banks.
The council is also looking to get cheaper interest rates for some of its borrowing by joining other councils to form a local government funding agency.
Both moves are flagged in the Local Government Borrowing Bill, which is with a parliamentary select committee and will be reported back on August 1.
Yesterday, the council's future vision committee - led by Mayor Len Brown - agreed to support the bill and the council's submissions to the select committee, which close tomorrow.
Mr Brown said borrowing directly in foreign currency was an excellent proposal with the potential to save $10 million a year in borrowing costs.
He saw it as one of a range of options for the council.
However, Councillor Cameron Brewer said he had concerns about the "cavalier language" of the submission and the Government's putting up the scheme "like a couple of parents extending the credit card limit".
He said the $4.5 billion debt forecast in the submission for the council and council-controlled organisations was new, though he knew the council inherited debt of $2.8 billion.
The submission also made the comment, he said, that in order to increase the council's future borrowing needs, it needed the facility to borrow overseas.
It was interesting to note that Auckland Council owed 40 per cent of the total local government sector's debt compared with its share of population (33 per cent) and national GDP (35).
Ratepayers were paying $202 million this year (about 12 per cent of revenue) to service the $2.8 billion debt.
"But there doesn't seem to be a debt plan ... only a spending plan."
Mr Brewer asked what seeking cheaper interest rates overseas would do to the council's commitment to mum and dad investors who had invested in its retail bonds.