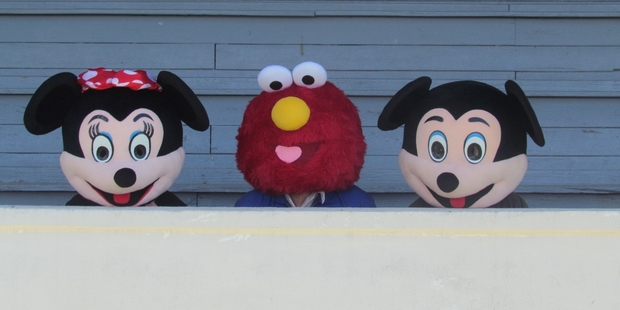 One of the biggest family events of the year is coming up fast. The Stratford A&P show on November 23 and 24, is set to amaze and entertain the whole family.
"We are trying to appeal to the kids this year, ensure they have a real blast on the day," says Allan Phillips, chairman of the entertainment committee.
Along with some old favourites such as the McDonalds Farm Barn and the pig racing there will be some exciting new attractions at this year's show.
Magicians Bill and Mandy Reid, from Nelson, will be putting on a magical performance in the Speedway social room with a range of tricks, illusions and their trained birds.
"We really hope that the kids will get a kick out of seeing their act," says Allan.
He says Chelsea Marriner and her talented dogs will also be making an appearance over the weekend.
"If you saw her on New Zealand's Got Talent, you'll know it is not worth missing," he says.
There will be shearing and dog trials, equestrian competition, calf day competition and wood chopping.
"This year as something different the Inglewood Young Farmers are also setting up a tug-of-war where they will take on the Stratford Young Farmers in a battle royal," Allan says.
For children, Strawberry and Myrtus the clowns will be wandering around the grounds handing out goodies. Mickey, Minnie, Elmo and even Spongebob will also be out and about to meet and have photos taken with them.
"The whole event is shaping up to be a great day, here's hoping the weather is nice and sunny," says Allan.
Entry to the show: $10 adult, $2 child, $25 family (two adults and up to four children).