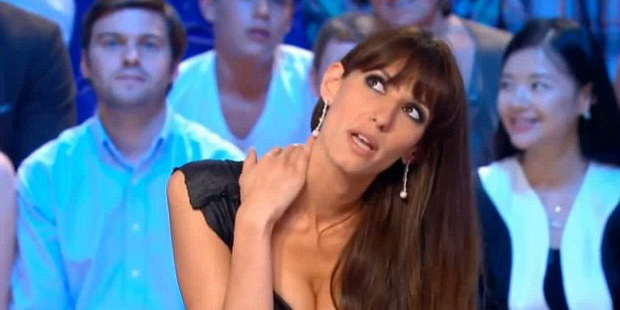 Is this what sparked France's miraculous comeback against Ukraine to qualify for the World Cup finals?
The French weather woman Doria Tillier vowed after the first leg, which Les Bleus lost 2-0, that she would present her Canal+ forecast naked if France overturned the deficit in the second leg, and, true to her word, the former model and actress stripped off to present the bulletin after Didier Deschamps side thrashed Ukraine 3-0 to book their place in Brazil.
But it may not have been what the millions of viewers were expecting.
Cleverly filmed from a distance in the small village of Poil (which translates to stark naked) the 27-year-old took to a field in her birthday suit and ran around screaming.
But some viewers who didn't quite get the broadcast they were hoping for took to the Canal+ Facebook page to air their grievances.
One wrote: "I recorded the show for nothing!"