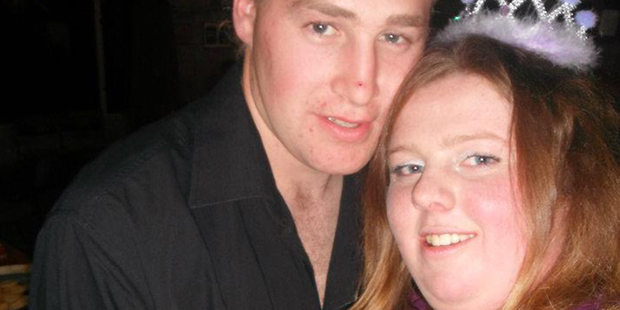 When a Christchurch woman had a stomach ache on Thursday night little did she know she was pregnant and a baby was on its way.
After finishing work for the day Sarah Greig, 22, called in sick to say she would not make it in on Friday believing she was just suffering a bad stomach ache.
However, she and her partner Justin Henderson, 22, did not foresee that four hours after she began having cramps she would be giving birth to healthy 7lb 1oz baby boy Thomas Henry Henderson-Greig.
Miss Greig had no obvious pregnancy symptoms.
"At three months I did a test and it said yes and then I thought maybe I should tell people," she said.
Shortly after she thought she had lost the baby when she suffered bad cramps and bleeding. She did a home pregnancy test and it came back negative.
"I just carried on," said Miss Grieg, who lives in Leeston.
She also continued to have her period and did not suffer any symptoms. She was tired and had food cravings - putting it down to her work as farm worker which she milks cows and feeds calves. She worked long hours from 5am to 6pm, eight days on and two days off.
She continued working hard.
After the birth her colleagues felt guilty.
"My work felt really bad because they said I was going slower so they were pushing me. I didn't notice."
Her mother and some of her friends and colleagues noticed she had put on weight but not even her partner knew she was pregnant. People were "shocked" to hear she had given birth.
"They got a funny feeling that maybe I was but they never said anything 'cause I never said anything."
On Thursday evening she finished her day at work at 6pm, came home and then began having stomach cramps.
She took some pain relievers and realised it was something more serious when it did not work.
She paced up and down her bedroom to help with the pain.
Miss Greig said she did not remember her water breaking and said it could have happened when she went to the toilet at 6pm. She was still unaware of the pregnancy.
At 8.30pm the baby had started to come. Her and her partner went and told their flatmate, who was a nanny. Her partner began driving her and their flatmate to the hospital. They kept in contact with the ambulance which reached them at Springston.
Minutes later, by the time they had reached Broadfield, she had given birth, delivered by the flatmate.
She said she felt "shocked and surprised" about the surprise birth and was wondering what was going to happen next.
Her flatmate immediately started calling around to get baby items for Thomas.
The unprepared parents were to find out whether they can take time off work to look after him.
Miss Greig said being a mother comes naturally.
"Justin wanted kids at some stage but not as soon as what's happened," she said.
Unexpected births are not common, said Christchurch District Health Board director of midwifery Samantha Burke.
"It's important to note that every pregnancy is different and while there are a number of recorded cases around the world of women having unexpected births, this is not something we see very often. We advise that if a woman suspects she could be pregnant to speak to see their general practice team or Family Planning Centre."