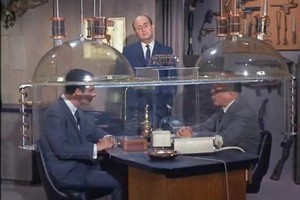 Stock Takes gets the sense there's a lot going on behind the scenes as the market prepares for what will be the most important scrum the investment banking industry has seen for a while - the partial privatisation of state assets.
"That's the big game in town at the moment," said one market insider. "That's what they are all focused on."
A cone of silence has descended on proceedings, but market chit-chat suggests the old standby in such matters - Wellington-based Cameron Partners - could be in line for the job of advising the Government, or perhaps Rothschild Australia, whose recent claim to fame was advising the Queensland government on the A$2.1 billion ($2.7 billion) sale of a 99-year lease over the Port of Brisbane.
Further down the track, investment bankers will be pitching their scoping studies on the various businesses. Air New Zealand is not seen as a major problem because it's already listed and a sell-down of this asset should be relatively straightforward.
The Government owns about 80 per cent of the airline, which was privatised in 1989 but had to be bailed out by the Government in the early 2000s after its ill-fated purchase of Australia's Ansett.
The Treasury has budgeted $6 million pre-election for the cost of consultants and scoping studies on the partial sale of five state-owned enterprises.
The cost after the election will be more, SOE minister Tony Ryall said this week.
The Government will seek a mandate for the sale of up to 49 per cent of four energy companies and Air New Zealand at the election. Among the energy companies, Solid Energy is seen as the jewel in the Government's crown.
PACIFIC PERK
Shareholders in publicly listed companies will be familiar with the odd trinket thrown their way every now and then. Perhaps a pen, a calendar, or even a goody bag of free samples of the company's products.
Not to be outdone, Pacific Edge Technology will soon let its lucky shareholders, including The Warehouse's Sir Stephen Tindall, get their hands on the company's stock in trade - a bladder cancer detection kit - on the cheap.
"This special discounted shareholder offer enables shareholders to directly experience and incorporate into their annual healthcare plan a product they have invested in," so the blurb reads.
Bladder cancer checking can be accurately carried out using the non-invasive "Cxbladder" test on a small sample of the patient's urine, the company says. The sample will be sent to Pacific Edge's new diagnostic laboratory in Dunedin.
Shareholders will need to order a Cxbladder test kit and register with either their GP or urologist. They will then be provided with a test kit, sent to their home, to collect a small urine sample.
The sample tube will then be couriered back to Pacific Edge's lab for analysis. The final test results will be supplied directly to the specified GP or urologist.
Pacific Edge's shares closed steady yesterday at 28c.
CONTACT DIMS
Contact Energy's share price came under renewed pressure after the company said its second-half results would probably miss analyst estimates, because full hydro storage lakes and weak demand after the Christchurch earthquakes had acted to keep wholesale prices low.
The company, fresh from completing a $351 million rights issue, said average North Island wholesale prices from May 1 to mid-June were low at $36 a megawatt hour, and retail customer churn - the number of customers coming and going - was continuing at high levels.
Chief executive Dennis Barnes said conditions in the second half of the year limited the company's earnings from generation. "Most analysts' forecasts appear not to have been updated for these conditions," he said.
Contact lost a further 3000 electricity customers during May, according to its monthly operational release. Contact shares closed down 6c yesterday at $5.45.
CHANGE OF MINDSET
The make-up of the wealthy investor has changed as a result of the global financial crisis and recent scandals, according to PricewaterhouseCoopers.
"The result is higher expectations of service and value," the company said, releasing its Global Private Banking and Wealth Management Survey.
New competitors were challenging the dominance of established firms, and the impact of new regulations and more demanding client expectations were forcing private banks and wealth managers to change their client service infrastructures and the way they operated.
"Clients are more active in managing their affairs and pay greater attention to reputation, regulatory compliance and risk management," said Mark Russell, PwC's New Zealand financial services partner.
"Clients now take a much more active interest and wealth managers have to work harder to earn their long-term loyalty and trust."