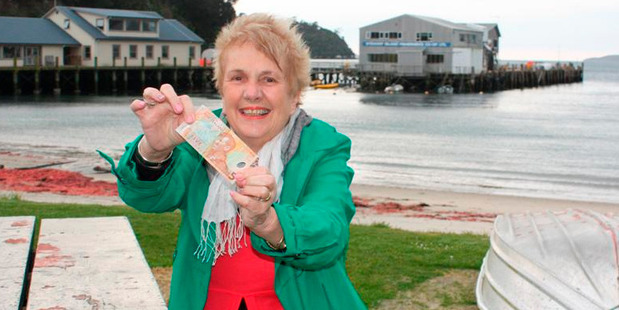 It's taken 35 years of determined lobbying and a law change, but Stewart Island/Rakiura finally has a visitor levy.
Between 35,000 and 37,000 visitors are expected to pay the $5 charge in the first year, netting about $175,000. The money will go into a special fund for visitor enhancement projects, to be administered by the Southland tourism body Venture Southland.
Most visitors arrive by ferry, aeroplane or cruise ship and the Southland District Council has struck a deal with operators and Cruise New Zealand for the levy to be built into the cost of passengers' tickets.
But visitors who arrive privately by air or sea are expected to put their money into a collection box outside the Rakiura Museum. Yesterday, the day the levy came into force, Southland District Council Mayor Frana Cardno became the first person to do that.
It was followed by a celebratory breakfast at the local South Seas Hotel.
Southland District Council Stewart Island councillor Bruce Ford said the origins of the levy went back to 1978 when, as chairman of the then Stewart Island County Council, he took the idea to a county council conference where it received unanimous support.
Progress was slow until Invercargill MP Eric Roy sponsored a private member's bill called the Southland District Council (Stewart Island/Rakiura Visitor Levy) Empowering Bill which became law in March last year.
The levy would be welcomed by the island's 400 residents, Mr Ford said, as it would enable infrastructure such as walking tracks, footpaths and jetties to be upgraded.
"This is a momentous occasion. Many facilities need work, and [upgrading them] will make it a better experience for the visitors who are our bread and butter."
He said he did not believe visitors would begrudge the payment.
"No-one will even spot it if it is built into their fares."
Stewart Island/Rakiura visitor levy:
• Payment of $5 for each visitor over the age of 18, including tradespeople and volunteers.
• Exemptions for children under 18; island residents and ratepayers and their immediate families; beneficiaries of the Rakiura Maori Trust; people visiting only the Rakiura National Park.
• Non-payment could result in fine of $250.