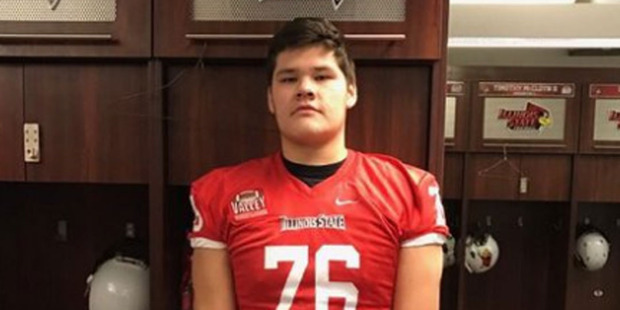 Introducing the new best name in sports - Kobe Buffalomeat.
Today is National Signing Day in the US where high school American football recruits teams announce which college they will be attending, and play for, next season.
Illinois State, who had a 6-6 record in the Missouri Valley Football Conference, weren't expected to be stealing the headlines but they have with the signing of one player.
The Redbirds tweeted that they had signed Kobe Buffalomeat and he quickly became an internet favourite.
Buffalomeat is a 6-foot-7, 287-pound offensive tackle from Lawrence, Kansas.
Proud to say that I have officially committed to play football at Illinois state university #redbirds pic.twitter.com/Vj2sI0hFFt

— Buff (@buffalomeat10) January 29, 2017
Welcome to @RedbirdFB: Kobe Buffalomeat
Lawrence, KS // Lawrence High School

VIDEO: https://t.co/qNDbpoAwgw#RedbirdNSD17 // @RedbirdFB pic.twitter.com/fsk3qbQ1zQ

— RedbirdHD.tv (@RedbirdHDTV) February 1, 2017
It's a name that seems straight out of the comedy skit from Key and Peele.
Jordan Peele, co-creator of the show, tweeted in response to Buffalomeat's signing.
You win, God. https://t.co/t4hD2LBB3K

— Jordan Peele (@JordanPeele) February 1, 2017