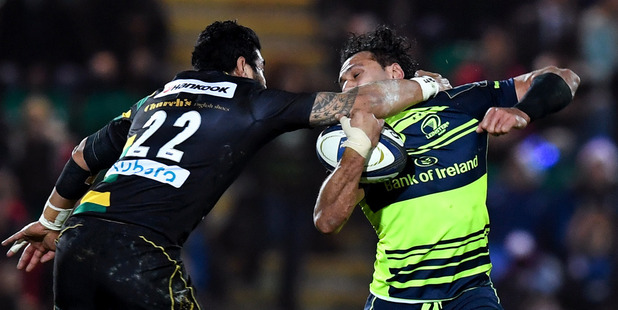 There's only one thing fans agree on around the new rugby laws - they are going to change forever the game we love.
But which camp do you sit in ... the glass-half-full view that says the game has to change and we need to show patience?
Or the glass-half-empty view where you fear the changes will be so profound, the game will be ruined?
Here are some of the pros and cons already emerging after a full round of professional rugby in the northern hemisphere over the weekend ...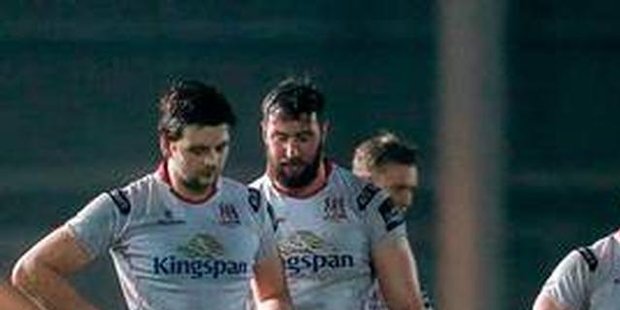 PETER POSITIVE:
Take a chill pill and go and watch the movie Concussion.
Players are humans and not here for our entertainment only. They need to be protected (often from themselves), so they actually know the names of those grandkids at their feet in 30 years from now.
The game can't be mired in the 1970s. Deal with it.
PAUL PESSIMIST:
Take a packed lunch and pillow to your next big gameD
Did you see how long it took for the men-in-the-muddle to sort out the Richard Barrington incident in the big English game at the weekend? Three-and-a-half bloody minutes! Imagine five of them a game (and that's not hard to imagine). We will be watching games until midnight.
PETER POSITIVE:
Imagine how good the All Blacks could be under the new laws
One clear and undisputable impact of the new laws is that the tackle area is now dramatically lowered. If tacklers cannot go high any longer and wrap up the ball player's arms, a skilful team of off-loaders is going to create attacking mayhem. If you're anxious, just imagine Sonny Bill Williams and Kieran Reid going berserk against the Lions.


PAUL PESSIMIST:
Imagine the mayhem at club and schoolboy level
Did you see how much resource the refs in the Barrington incident had to make their decision? Countless camera angles and replays, a TMO! Club and schoolboy games won't have access to that. Even NPC games won't. What chance has any amateur referee got of getting a Barrington-style call right? Refs already have a diabolical job at lower grade levels. It just got harder.
PETER POSITIVE:
Games will be decided by discipline
The game has to introduce discipline into its defence. This is the only way for it to happen. Players will now know a reckless or careless act will almost certainly result in scenarios like an automatic red card - and even a penalty try - if the circumstances warrant. They will adjust because they have to. The game will survive.
PAUL PESSIMIST:
Games will be decided by red cards
The game's gone soft. Steve Hansen got it right when he said this is a fast-moving game with big, hard athletes. Accidents happen. The Barrington incident shows a player will now be red-carded regardless of intention. There will be more cards flying than a back-alley poker game and we'll have less players than in a football game.
PETER POSITIVE:
There are signs they've got it right
The fabric of the game remains unchanged. Physicality will still be rewarded, but there were also some damn good tries scored in northern rugby last weekend. All in all, the weekend was not the chaos many predicted. It will all settle down shortly and rugby will remain the game we love. Case rested.
PAUL PESSIMIST:
All the signs say they've got it wrong
Look at the Exeter-Saracens game at the weekend. There were more concussions suffered by tacklers. When the tacklers are being injured more often than the ball carrier, it's a sure sign World Rugby has got this horribly wrong. It is the ball carrier's technique that needs addressing as much as how defenders are tackling. And contests for the high ball? Gone forever! Like me! Case rested.