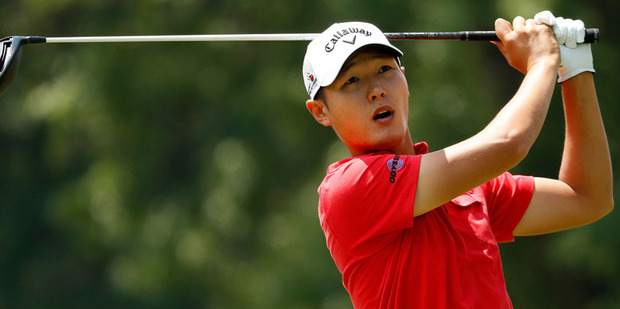 Kiwi golfer Danny Lee has slammed Newark Liberty International Airport in New Jersey after he was "treated like a dog".
Lee, who was in New Jersey competing in the PGA Championship, is the second Kiwi Olympian in the last week to criticise airport security.
He sent a series of tweets after what appeared to be an unpleasant interaction with some of the airport staff.
thanks for the awesome memory newark airport! pls be little bit more nicer to people we all have feelings #airport #newarkairport thanks bye

— Danny Lee (@dannygolf72) August 1, 2016
newark is The worst airport in the world! security guys here are so rude and so unhappy! wow they almost treat me like a dog here!

— Danny Lee (@dannygolf72) August 1, 2016
Just last week, two-time Olympic gold medalist Valerie Adams also showed her frustration with airport security after French officials insulted her in their native tongue.
Unfortunately for them, Adams is fluent in several languages including French.
To the douche at Airport security that just got caught talking bout me in French thinking I couldn't understand #dickmove #saggingit

— Valerie Adams (@ValerieAdams84) July 16, 2016
As she was leaving Monaco after winning a Diamond League meet over the weekend, she encountered a security official who made some comments about her not knowing she could understand him.
The Olympics superstar, like Lee, also took to Twitter to give the unsuspecting official a blast.