Warriors' CEO-in-waiting says it is not in his character to exploit his position to gain unfair advantage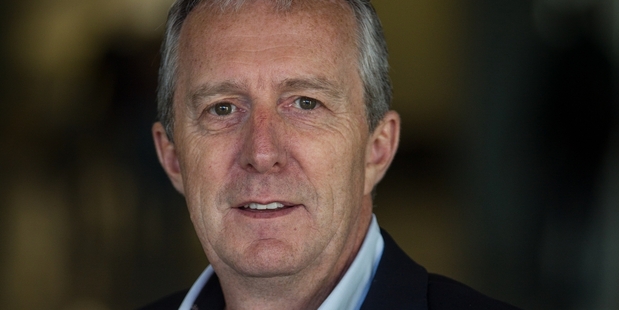 NRL chief operating officer Jim Doyle has fended off suggestions he has access to confidential salary cap information that could benefit the Warriors when he takes on the club's chief executive role at the end of the season.
There have been suggestions of strong concerns within the NRL executive committee, which includes Phil Gould (Penrith), Ray Dib (Canterbury), Nick Politis (Sydney Roosters) and Warriors chairman Bill Wavish, that Doyle's current duties make him privy to information that other clubs could not access.
The Scottish-born former electrician announced in June he would vacate his role as right-hand man to NRL chief Dave Smith before being appointed successor to current Warriors boss Wayne Scurrah. Doyle denied he has knowledge of every club's salary cap expenditure and insisted it was not in his character to exploit his position to arm himself with information that could give the Warriors an unfair advantage.
"No. I don't have access to that; the salary cap department are responsible for that and I haven't gone into that level of detail," Doyle explained.
"If I wanted to get that information I could have got that before I resigned but it wasn't appropriate for me to have it because I don't need it in my role.
"Therefore I haven't got it, I've never attempted to get it.
"I would only be aware of anything if they were actually over the salary cap. Things like that are not a part of me as a person."
While accepting clubs could perceive a conflict of interest, Doyle said no concerns were raised when he met with NRL CEOs on Wednesday morning.
"No not at all. A lot of it is perception, but they might feel that I can get access to information or I can influence certain things that might have a benefit for me and the Warriors. If one club thinks that another club's getting an advantage they'll be shouting from the rooftops."
Contact between Doyle and the Warriors has increased in recent weeks but his focus remains on his current post.
"I have had quite a lot of night-time and early morning calls with a few different people naturally as they start to think about next year but it's still very limited because I've got a lot of stuff on over here. But I'll be there [Penrith] on Sunday and hopefully they can get up against the Panthers."
Meanwhile, Warriors coach Andrew McFadden says there are "no excuses" for his side as they prepare for Sunday's must-win clash at Penrith.
After bouncing back from twin defeats to the Knights and Roosters with an emphatic seven-try win over the struggling Titans, McFadden is looking for another high-energy effort from his side as they look to book their first finals appearance since 2011.
"There are no excuses for us this week. We need to come with lots of energy if we want to get the result," McFadden told the Warriors website.
The equation for the Warriors is a simple one, with a win securing their place in the top eight while a loss would still leave the door to the finals ajar, if Melbourne can defeat Brisbane by nine points more than the Warriors' defeat.
McFadden says they can't afford to worry about the different scenarios that might unfold and need to concentrate on getting their preparation right.
"We've just got to treat it like any other game. We can't focus on the outcome.
"We've just got to worry about what we do and how we perform."