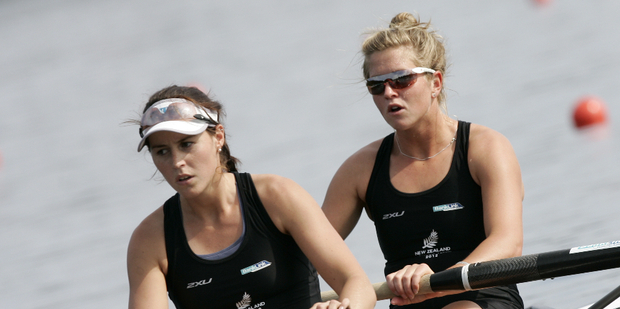 Rowing New Zealand's plans for an eights programme is taking shape.
Amid the delight at the nine-medal haul at last week's world champs in Amsterdam, the absence of both men's and women's eights was noticeable, and moves are afoot for the Rio Olympics in 2016.
RNZ is keen to have representation in all 14 Olympic classes in Rio. Qualifying for Rio is at next year's world championships in Aiguebelette, France, in August-September.
There is the basis for a men's crew out of the back-to-back under 23 world championship victories, along with other rowers who have been involved in the regional performance programmes and have had opportunities in the past and could come again.
The women's four who won the gold in the non-Olympic event in Amsterdam - Kelsey Bevan, Kerri Gowler, Grace Prendergast and Kayla Pratt - would be an obvious starting point for a women's eight.
"We've tracked along very nicely on a small boat strategy for some time and it's come to fruition, and it's very pleasing to be building up to those bigger boats," RNZ chief executive Simon Peterson said.
Choosing to enter a women's four for Amsterdam was done with a longer game in mind.
It is expected world governing body Fisa will include a women's four for the Tokyo Olympics in 2020.
The International Olympic Committee has been working towards a gender balance for Tokyo. In London two years ago 63 per cent of the rowers were men. The idea is to move that to at least a 60-40 split.
Adding a women's four seems logical. Rather than wait until post Rio, RNZ have dipped the oars in early.
"The four was a strategic move on our part. We're sending a signal to our rowing community, and the international community, that we've got some strength in the women's programme and an opportunity in the future," Peterson said.