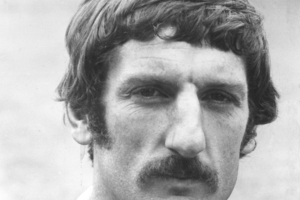 All Black Graham Mourie was quickly forgiven when in 1981 his conscience didn't let him play the apartheid-era Springboks. When the ABs toured Romania and France later in the year, the legendary flanker led the team.
The next year he went out on his shield, captaining the All Blacks to a Bledisloe Cup-securing victory over the Wallabies at Eden Park.
But when Mourie broke rugby's version of omerta by admitting he kept royalties from his biography, directly contravening the amateurism rules of the day, the game threw the book at him.
"It was either a case of lying and doing what everybody else had done and saying you hadn't taken the money or saying 'This is ridiculous'," Mourie said. "I got banned for 10 years."
Principled but not exactly anti-establishment, the Taranaki farmer isn't impressed with modern-day rugby activist Eliota Fuimaono-Sapolu's outbursts.
"It's a bit like setting a bomb off somewhere, isn't it," says Mourie of Fuimaono-Sapolu's attention-grabbing statements.
A recent suggestion the All Blacks would have happily played in Nazi Germany was particularly offensive.
"I would think there might be a lot of people actually quite offended by that statement.
"It's a matter of degree really and he has to decide where he wants to be. In the end you've got to look yourself in the mirror, don't you, when you get up in the morning?