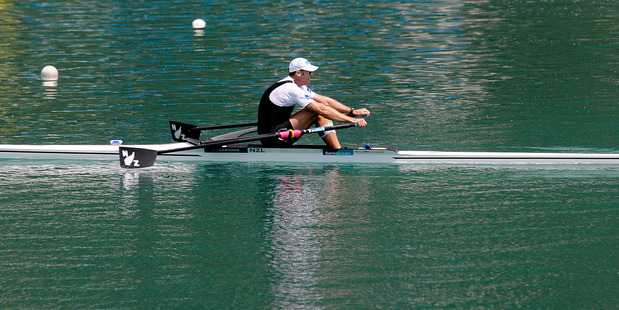 New Zealand made a strong start on the opening day of racing at the world rowing championships in Amsterdam today.
Eight crews raced and all have made it through to the next round without having to go through the repechage route.
Four crews, single scullers Mahe Drysdale and Emma Twigg, men's pair Eric Murray and Hamish Bond and lightweight women's double Julia Edward and Sophie Mackenzie won their heats.
The women's quad of Georgia Perry, Lucy Spoors, Sarah Gray and Erin-Monique Shelton, the women's pair of Rebecca Scown and Louise Trappitt and the men's quad, John Storey, Nathan Flannery, Jade Uru and Chris Harris all finished second in their heats.
The men's lightweight double of Alastair Bond and Adam Ling were fourth in their heat, but that was sufficient to make the quarter-finals.
Three of the women's crews advanced to semifinals, the exception being Twigg, who progresses to a quarter-final.
Drysdale is also into a quarter-final, due to the size of his field, while the men's quad and pair are both into semifinals.