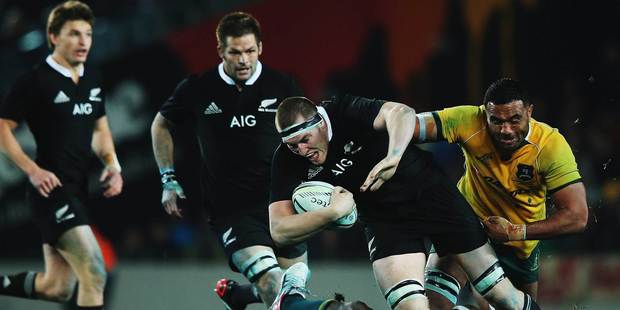 The Herald's rugby writers answer three questions from last night's All Blacks v Wallabies test match at Eden Park.
1. Does this Bledisloe performance topple Athletic Park, 1996?
Wynne Gray: The sublime victory in '96 came in atrocious muddy conditions against a Wallaby side which contained a number of their greats--John Eales, Owen Finegan, David Wilson plus Campese, Horan, Roff, Tune and Burke. Eden Park was a terrific response after last week but not in the same class as Athletic Park all those years ago.
Patrick McKendry: Not quite, but close. The All Blacks still made errors - and leaked a few tries. Don't forget in that incredible test in Wellington, the All Blacks hardly made a mistake in what were terribly wet conditions. That was a true masterclass. This was more of an angry bounce-back.
Gregor Paul: It was a different sort of performance in different conditions. The All Black pack were superb for most but not all of the 80 minutes at Eden Park whereas in Wellington in 1996, it was relentless accuracy. Last night's performance had plenty within it to preserve it in the minds of a lot of people but the relatively soft final quarter prevents it from earning the same status as 1996.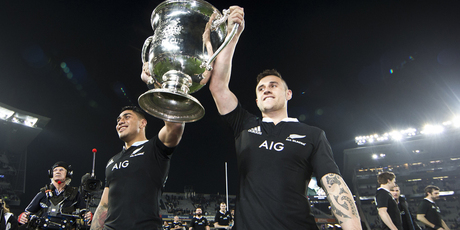 2. In a game full of black-clad heroes, who stood out the most for you and why?
WG: Dane Coles, Brodie Retallick, Aaron Cruden and Julian Savea were special amongst a swag of fine performances. Their workrate, accuracy of their play and decisions were top drawer.
PM: Brodie Retallick, the proverbial iron fist in a velvet glove. He can do all the heavy lifting but still has the touch and presence of mind to do the skillful stuff that guys his size really have no right to do.
GP: Aaron Smith was fantastic. He passed beautifully. He ran well; he kicked well; he made a lot of good decisions. Aaron Cruden and Brodie Retallick will win more plaudits as their work was more visible; more obvious - but Smith was the beating heart.
3. When it comes to discipline, perception can be reality. Do the All Blacks have a discipline problem?
WG: It does not matter if the All Blacks dispute the calls or not, referees are pinging them so they have a discipline problem. They were penalised more than the Wallabies in this test and lost two players to one in the bin. In such a dominant result the discipline issues will grate.
PM: No, but there were no excuses for the yellow cards awarded to Richie McCaw and Ben Franks. Both were brain explosions and need to be eliminated from the All Blacks' game.
GP: They certainly have to stop individuals from doing needless and stupid things. They can't have any complaints about the two yellow cards - they were indefensible. They are on the cusp of having to sit down and look at things generally. Maybe its the speed they are playing at ... but they do seem to give a way more penalties than they should.