Wallaby hooker from 1986 victory pays tribute to the sportsmanship of Hika Reid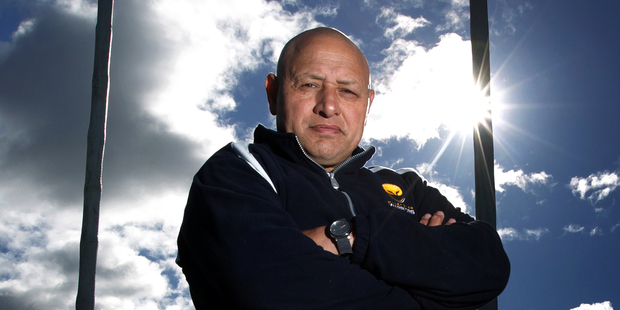 Former Wallaby hooker Tom Lawton doesn't recall every detail of the 1986 test series victory against the All Blacks but still enthuses about the conduct of his opponent Hika Reid and the Eden Park crowd.
"When we walked off the field in the previous test, Hika came up to me and shook my hand and said how much he'd enjoyed the duel and how it had been a real thrill to play against us," he said.
"Then in Auckland when we won the series, the crowd applauded us if we did something good and I think they celebrated good rugby. Round the world you would get varying degrees of welcome but at Eden Park, they always seemed more knowledgeable and appreciative of good play."
These days Lawton combines work in the finance sector in Brisbane and the celebrity speaking circuit and a gig in Darwin last night means he gets home only in time to watch the second half of tonight's Bledisloe Cup test.
Reid is based in Rotorua and attended last night's NZRU reunion dinner in Auckland and will be in the crowd at Eden Park tonight.
"I remember Tom was a huge man and part of a very good Wallaby front-row back in '86," he said. "I did not worry too much about the size, you worried if the opposition tighthead and hooker worked strongly together in the scrum."
Andrew Slack captained the Wallabies on that tour and as the years lengthen, he is bombarded with increased frequency about that rare Eden Park win.
He does not have any answers other than pointing out the Wallabies have a history of strong results at Ballymore and Suncorp and feel comfortable there while that is not always contagious for visiting sides.
He recalls one critical moment of the Wallabies win in 1986, when Enrique Rodriguez tackled Hika Reid.
That memory is not lost on the former All Black hooker. "I remember Alan Whetton got dropped a couple of metres from the line and I could see a try and went in for the ball but he moved his feet and I had to adjust to have another crack at the ball," Reid recalled.
"Topo Rodriquez had gone on defence and by the time I got it and went to dive for the try he drove me back.
"It has gone down in Australian rugby history as one of the great defensive tackles. That makes me laugh that my name is remembered because of Topo's tackle on me."
Slack pinpoints that moment and the work of halfback Nick Farr-Jones throughout the series which cemented the triumph for the Wallabies.
"He worked so hard that day at Eden Park and knew when to kick, when to run and his decision-making meant he was such a talent.
The Wallabies should have won the series in Dunedin but a controversial decision denied them a try and increased the tension on their coach Alan Jones.
"He was getting a bit antsy," Slack recalled. "He was built that way and was testing the patience of quite a few of us at that stage."
Reid was shorter and lighter than Tom Lawton but those differences did not concern him unless his rivals also had a decent tighthead prop, "because he can make your life a nightmare by boring in".
How does Reid see tonight's return clash? "I would be very surprised if the All Blacks don't put them to the sword in a big way. They had a dud in Sydney, the ref and touchies were not up to it and a dry ground suits us, it's Eden Park, the Bledisloe Cup is at stake. All Blacks all the way."
Lawton loves the transtasman jousts. "I was with Mark Shaw one night when we had 103 beers and he told me the Aussies always made him feel nervous because we were capable of beating them. Lately New Zealand have been an impregnable force but they are under a lot of pressure all the time. New Zealand seem very mechanical and I wonder if they have a capacity for plan B.
"The Wallabies have to deliver something a little different, deny New Zealand possession and hope they overcook things trying to get the ball back.
"The exciting thing is that no matter what happens we are all salivating about this test."