The All Blacks' test winning streak wasn't the only run which came to an end last weekend - so did Julian Savea's try-scoring exploits which date back to October last year.
It was the first time in six tests that the blockbusting left wing has failed to cross the opposition's try line, a run which featured tries against Australia in Dunedin (1 try), England at Twickenham (2), Ireland in Dublin (1), England in Dunedin (1) and England in Hamilton (3).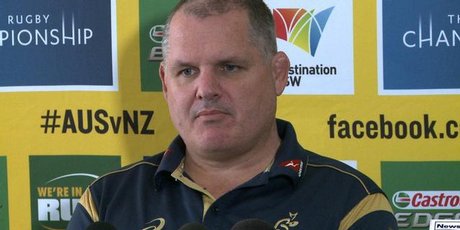 Savea has scored an incredible 23 tries in 23 tests and has never gone more than two tests in a row without scoring. Woe betide Argentina in Napier in a fortnight if he draws another blank at Eden Park tonight.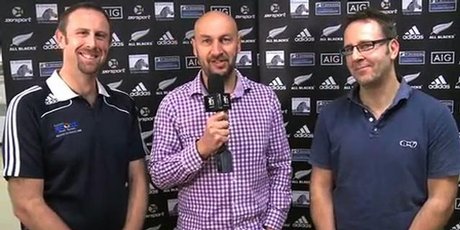 It is here that the All Blacks must be considered to have the upper hand over the Wallabies. For all of Israel Folau's attacking spark at the back, he has been partnered with two wings in Rob Horne and Pat McCabe who have nowhere near the X-factor that their opposites in the All Blacks' back three, Cory Jane and Ben Smith, have.
McCabe, considered by many to be a better second-five than an outside back, was exposed in Sydney last weekend in the test's best attacking moment. Receiving the ball from hooker Nathan Charles, McCabe was quickly bundled into touch by Savea and Ryan Crotty. The pass was probably delivered too early by Charles, but a better wing might have gone closer.
The Wallabies also had 65 per cent possession; it is hard to imagine an All Blacks team failing to cross the line with a similar amount of ball.
A more dominant performance from the All Blacks' pack will help the backs tonight, and coach Steve Hansen will hope that will enable Kieran Read to roam in the wider channels.
But a big focus during the week has also been the need for a better skill level and the need to keep their depth and width, because it is hard to see the Australians staying in the game if Savea, Jane and Smith receive a steady supply of good ball. All three have also have that special quality of being able to create something out of nothing. Unfortunately for them and the All Blacks, that was in short supply last weekend.
"There will be a different attitude this weekend," wing Jane said. "We were a bit sloppy, a bit lazy last week, thinking it was going to happen in the wet weather, thinking it's going to come a bit easier, and it ended up being harder for us."
Jane, who will celebrate his 50th test milestone tonight, is a great survivor. For him, last year, apart from a couple of tests in Europe at the end, was a write-off because of his knee injury, and there was pressure on him to perform in the England series in June before he put in a superb performance in Hamilton.
Like the All Blacks, he rarely plays two poor tests in a row and he more than anyone knows the quality of the players waiting for their chance to break into the starting XV, including Israel Dagg and Charles Piutau.
"The pressure of having great, quality outside backs is pretty good because you know you need to go out there and play well because the next guy is going to come in and take your spot for himself."