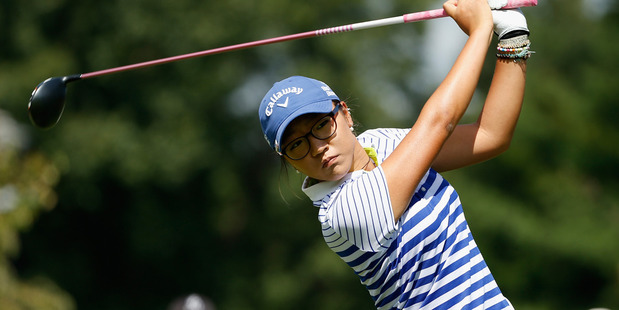 Lydia Ko's charge at the LPGA Championship was stifled by bogeys on the final two holes as she was forced to settle for third place.
The 17-year-old began the day four shots back from third-round leader Brittany Lincicome and Ko looked like she would make a run for the crown with birdies at 12, 14 and 15 as she got to within one of the lead.
But Ko dropped shots at 17 and 18 and finished with a two-under 70 for her final round as she completed the tournament at eight-under, while Inbee Park beat Lincicome in a playoff to claim her fifth major title after the pair ended the week at 11-under.

"It's hard to control what I do, but to control what other people are doing is pretty much impossible," Ko said before the final round.
Ko could have moved to No 1 in the world if she had of won but she will hold her No 2 ranking, while she will stay in third on the Race to the CME Globe standings, which is the season-long points race on the LPGA Tour.
Ko tried to not let the thought of becoming the top player in the game get to her before the event.
"If it goes my way, great, and then I become world No 1, it's even better," she said on the eve of the tournament. "But I'm not going to think about it. I'm just going to try and enjoy it and try to think of it as a normal, another LPGA event."
There are five majors each year in women's golf and Ko's next, and final, chance to win a major in 2014 comes next month at the Evian Championship in France.
Ko finished second at the event as an amateur last year and given her remarkably consistent season, she will likely be one of the players to look out for during the tournament.