Riders to benefit from Kiwi-first research into physical and mental demands of racing.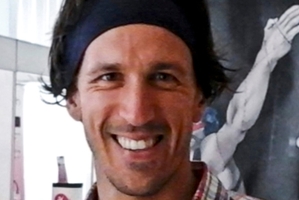 Straddling a superbike at speeds of more than 300km/h, the track is a giddy blur beneath your wheels.
The action has pushed your heart rate to extreme levels, your heaving respiratory system is strained, and there's pressure on your brain as it tries to maintain focus.
The slightest lapse could mean missing out on the podium.
Better preparing our top road racers for this intense trial of mind and body is something a leading Italian scientist is set to tackle in a trail-blazing new study.
In a first for high-performance sport research in New Zealand, Dr Emanuele D'Artibale will spend the next three years investigating ways to boost New Zealand's road racing talent on and off the track.
The new scholarship will lead to a better understanding of the physiological and psychological demands of motorcycle racing, as young Kiwi superbike stars like Connor London and Jake Lewis are showing champion promise.
The study, a collaboration between management group WIL Sport and AUT University's Sports Performance Research Institute New Zealand (SPRINZ), will also contribute to a second PhD on the subject for Dr D'Artibale, who is based at the University of Hawaii.
He described the project as an "amazing opportunity" to explore the human mechanics in a sport he has loved since his teenage years of watching former world champion Max Biaggi.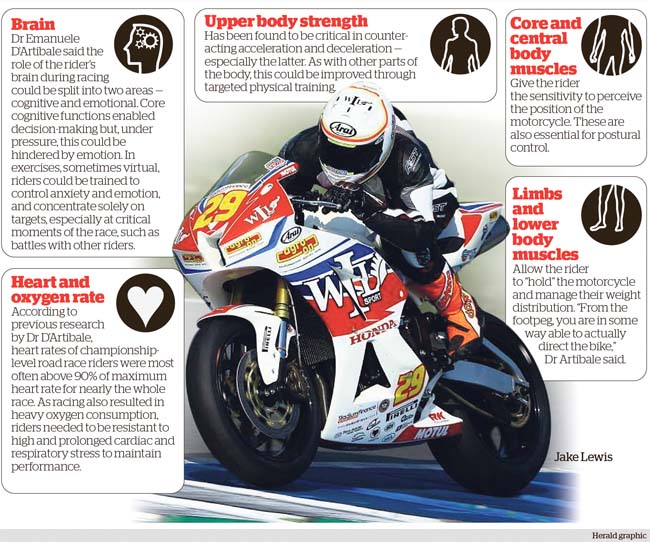 His scope would be wide-ranging: science could help improve everything from how a rider responded to different temperatures, through to targeted body training.
"We know, for example, that riders spend a prolonged time under stress, so they need to have an advanced training regime that allows them to perform and express their skills under that load," he said.
"The goal is to understand their needs, requirements and demands, so we can then work with them in more specific areas."
WIL Sport director Phil London said the catalyst for the study came when Rangiora teen Jake Lewis was nominated for a Westpac Halberg Award, following his European Junior Cup win last year.
After setting up a scholarship with SPRINZ, he was taken aback by the response from applicants.
"There are a whole lot of areas in which we are behind the Europeans, and this study will not just provide our riders with new pathways to give them better skills, but also provide some bench-marking, as to what levels they are at," Mr London said.
"If we can have an ultimate goal, it has to be that we get New Zealand riding at the sharp end of a MotoGP or superbike event."