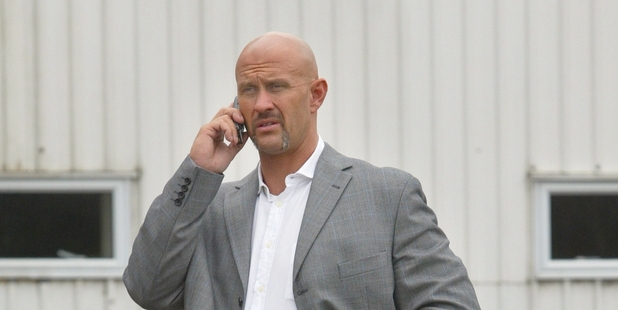 The Warriors insist the days of extending their salary cap budget are long gone, after a current NRL salary cap investigation prompted a stunning confession from former CEO Mick Watson.
In the wake of the NRL's current investigation into claims the Brisbane Broncos cheated the salary cap by $450,000 over the past three years, Watson yesterday admitted being the architect behind the Warriors' infamous 2005 breach, and says he did it to keep up with other clubs who were cheating.
"For the first three years we were realistically probably the only clean team in the NRL. I guess as you grow in confidence, performance and results, everyone wants more," Watson said.
The Warriors were found guilty of breaching the salary cap back in 2005, but no one until now had admitted to orchestrating the breach.
It proved costly, to both the club's financial position and their on-field campaign, with the NRL dishing out a $430,000 fine and deducting four competition points, which ultimately meant they missed the 2006 finals.
Outgoing chief executive Wayne Scurrah was adamant the Warriors have nothing to hide these days and explained there are systems in place to ensure the club stays clear of salary cap trouble.
"We go through fairly vigorous audits mid-year and end of year but internally our systems are pretty strong and we certainly ensure that we stick to the cap fully," Scurrah said.
"We have really strong internal systems too. We have delegated authorities, from the recruitment manager and right through to the chairman and the board, so we have a lot of check stops along the way. Not that we've had to be concerned about it but I think it is prudent to do that because as Mick has indicated there is a lot of pressure."
Scurrah maintains the Warriors are hellbent on winning their first title legitimately and pointed out the 2005 breach did little to help their season where they finished 11th. Recent adjustments, including increases and concessions within the salary cap, also make it easier for clubs to stay within the rules.
"We want to win the title one day and we certainly want to do it playing by the rules because otherwise it's a bit of a hollow victory. We were breaching the cap and coming in the bottom four so it didn't serve any benefit anyway and we've made four of the eight finals since then and would have made the fifth one, the first time, if we hadn't had the four point penalty ... I still think there's huge scope for improvement so I don't think there's any need for a club, if it's run right and the recruitment is strong, to breach the cap. Especially given the increases in the cap as well."
Daley: Warriors can go all the way in title race
Victorious New South Wales State of Origin coach Laurie Daley says the Warriors have as good a chance as any team of going all the way in this year's premiership race.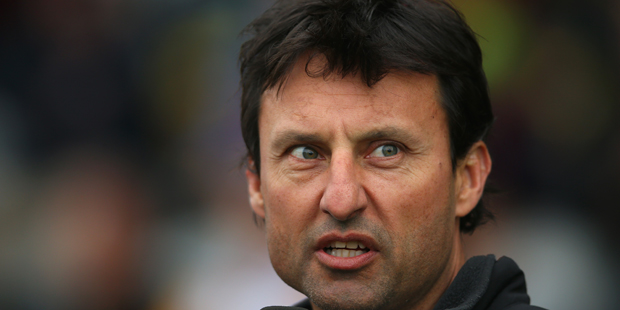 Laurie Daley. Photo / Getty Images
The former Canberra Raiders, New South Wales and Australian captain is impressed with the Warriors' transformation under former club teammate Andrew McFadden's coaching and says maintaining consistency will be their biggest challenge over the closing rounds of the regular season.
"Under Andy they've been very consistent," Daley explained. "The big thing on the Warriors has always been their lack of consistency. There's been a big discrepancy between their best and their worst. Where they're at the moment they're in a pretty good headspace. They're confident, they believe in themselves and they just have to work hard for the next five weeks and try and finish in the top four. If they do that they're as good a chance as anyone."
McFadden's success with the Warriors comes as no surprise to Daley. "I knew he was going to be a success because the players [Raiders' Jersey Flegg team in 2005 and New South Wales Cup in 2006] really enjoyed playing for him."
Daley describes McFadden as a perfectionist who can clearly articulate his vision and expectations to the playing group.
"He's very hard working and honest and he wants them to be the very best that they can and strives for perfection. He makes sure their training sessions are spot-on and I think also they've had clarity in their roles. They actually understand what each player needs to do and what his role in the team is and I think that's very important when you're coaching, for each player to know what exactly it is that the coach wants from him."