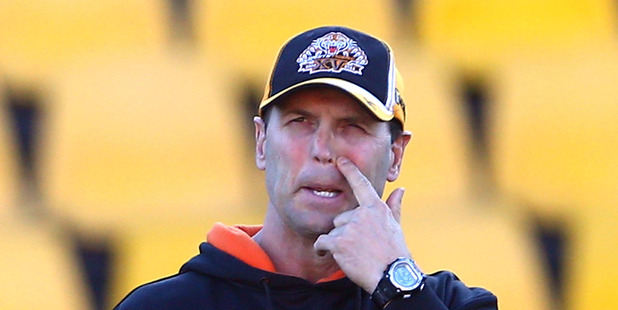 Gorden Tallis has opened a can of worms I find hard to digest.
By revealing Robbie Farah told him Wests Tigers mentor Mick Potter "can't coach", he has overstepped the line and it will have an enormous impact on so many people.
Potter would probably have been sacked from the club anyway but it will definitely happen now and other clubs might question whether they want him in charge of their side. This has highlighted he's not the right person to lead the Tigers, but what a way to do it.
It's a similar situation for Farah. He might be seen as a destabilising figure and he took a few days off this week to try to clear his head. Who can blame him? I would probably have done the same. He must feel totally exposed.
Clearly he opened up to Tallis during what he thought was a confidential conversation but, for whatever reason, Tallis chose to share the information.
Whether Tallis is naive or trying to make a name for himself, I don't know, but it's clear who he's working for now.
I sometimes find myself in awkward situations as a former player and Kiwis selector but also a broadcaster and columnist. People tell me all manner of things behind closed doors, some of which could be dangerous if aired in public.
I use some information in commentaries because it provides an insight into what is going on but mostly I internalise it. I make a judgment call on the impact it could have.
The upshot of the revelations is that David Kidwell could be installed as the new Wests Tigers coach.
That's great for David, who is a talented and promising coach, but it could mean the Kiwis lose another assistant. We've already lost one this year in Andrew McFadden, who resigned as soon as he stepped up at the Warriors.
I have enjoyed watching the Commonwealth Games and wouldn't mind seeing league included.
It was an exhibition sport this year, albeit an under-19s nines competition held in June, and will be played under a similar basis in 2018 at the Gold Coast (it's likely to be an under-23 format next time) with a view to being included on the full programme for future Games.
However, it's unlikely to be played alongside rugby sevens.
None of the top players would play, let alone second-tier individuals, given it's in the middle of an NRL season. But anything that promotes the game and exposes it to new markets has to be beneficial.