Crusaders v Sharks promises to redeem dysfunctional contest and the reputation of our mighty nation rests.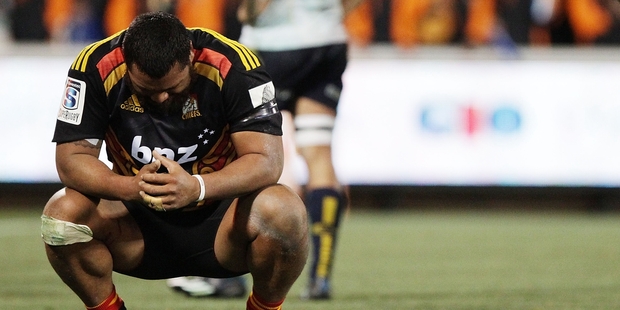 It's been another confusing and often boring Super 15 season but Saturday night's semifinal clash in Christchurch should be well worth the wait for a cut-throat battle befitting a major professional competition.
The loonies took over Super Rugby's asylum a long time ago, exploring new territories like a teenage backpacker armed with the Lonely Planet guide. Throw in the conference system and bonus points and it is a right old mess, which will get messier when it expands in 2016.
But we've finally hit pay-dirt for 2014. There were two cracking playoff matches at the weekend, and the Crusaders v Sharks semifinal in Christchurch on Saturday night will bring together mighty forward packs in what could be one of the most memorable Super Rugby rumbles.
The Sharks were as subtle as every team Jake White coaches against the Highlanders in Durban. Their motto: why run into a gap when it is more fun running into opponents.
Their other motto: why risk danger by running when you can kick instead.
They are led by Bismarck du Plessis, who is up there with Kieran Read and Brodie Retallick as the most influential forward in union. Du Plessis is an absolute beast - he led a demolition of the Highlanders' scrum yesterday morning and was immense around the field, and threw a few neat passes.
The Durban combatants were from opposite ends of the tactical and personnel spectrum. If the bruising Sharks forwards had combined with the Highlanders' outstanding backs to play the vice versa team, they would have won by 50 points.
The Chiefs have struggled to find their mojo all season and the chickens came home to roost against the Brumbies in Canberra. They have been fabulous champions but for now, their time is up. They went down fighting but it will be interesting to see what Dave Rennie does to his squad in the off-season.
There is a lot of well-justified hand-wringing over the next Super expansion which is mad enough to consider plonking a team in Singapore. Then again, the horse has already bolted so who cares if it charges off further.
I gave up on many Super matches involving South African and Australian teams a long time ago, and instead cherry-pick contests that do hold interest. Sanzar doesn't care that many traditional supporters don't care for its schemes so there comes a point when it is pointless to keep moaning and resisting.
In a similar way, I'd rather observe a nail going rusty on the back lawn than watch the Gold Coast play Cronulla in the NRL. There's plenty of other great sport on TV to watch.
Super Rugby has never been a level playing field, spread as it is across half the globe. But somehow the evidence says the cream generally rises to the top because certain teams tend to dominate.
Watch: Rugby: Crusaders into playoffs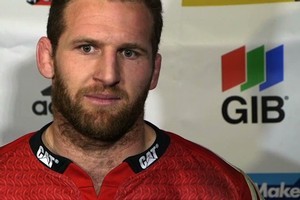 And if Super Rugby wants to charge around the world, leaving us behind, then life offers plenty of alternatives - sporting and otherwise. In recent years, this punter has re-engaged with the NPC, along with trundling to local footy grounds like Kiwitea St, and following the sporting exploits of friends' kids. The local sports ground experience is refreshing. The Martians can play in Singapore for all I care.
But the Crusaders v Sharks is a different matter. This shapes as an absolute classic. Those Sharks are monsters and the reputation of our mighty nation rests on those old saviours from Christchurch. The Crusaders have the goods to win the title, but they are also weirdly erratic. So long as the Sharks survive the travel factor, hang on for a terrific stoush.
Smith in All Black frameChiefs coach Dave Rennie believes Wayne Smith will quit the franchise so he can assist the All Blacks in their effort to retain the World Cup next year.
This is a great idea. Smith is one of the outstanding coaches in rugby history and among the best in world sport. The World Cup is paramount to New Zealand rugby and Kiwis in general, far beyond anything associated with the Chiefs. Smith and All Blacks boss Steve Hansen are old coaching comrades.
Smith has done a brilliant job at the Chiefs, but he may be tiring of the travel along with experiencing a "been there, done that" feeling. Frankly, Hansen's assistants Ian Foster and Aussie McLean - while probably having done a decent job so far - are not proven heavyweights. The All Blacks' chances of keeping the Webb Ellis Cup will be raised significantly with Smith on board.