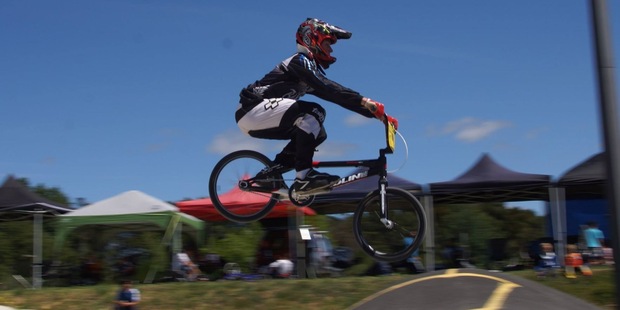 Top BMX rider Bayleigh Rees says his "guts just sank" when he realised his beloved bike had been stolen.
The 16-year-old Aucklander, who is ranked 8th in the world, will compete in the World Championships in the Netherlands.
His bike was stolen on Friday outside a McDonald's restaurant just three hours after he arrived in Rotterdam with his father.
"I couldn't believe it, I was in McDonald's, we went outside and I realised it was gone and my guts just sank I guess."
Rees said he had the bike for a year, and it was extremely important to him. "I had made it my own."
His father, Arron Rees said as a parent it was heartbreaking to see the bike stolen.
"We locked the bike up to a lamppost, went in and ordered, walked up to the window to make sure the bike was alright where it was and it was already gone ...
In a matter of two minutes."
Bayleigh now has a new bike after his girlfriend's parents were able to pay for a 2000 euro (NZ$3113) bike to be built for him.
Mr Rees said they travelled on a "pretty tight budget" and planned to fundraise to pay for the new bike when they arrived back in New Zealand.
Bayleigh was having a new bike made specifically for him, trying to match it to his old model as much as possible.
They were building a bike using basically the same frame as the one which was stolen, Mr Rees said.
"It's not easy to jump on a new bike, even at this level. A familiar bike is a good thing.
That's why we've strived to get one similar to what he had.
"Bayleigh works so hard at what he does. For this to happen just absolutely pulled my guts out for him."
Earlier today Bayleigh's mother Raylene Rees said her son arrived on Air Malaysia flight MH16 - which was heading in the opposite direction to MH17 and was shot down over the Ukraine on the same day.
"It's been a quite horrendous 48 hours," Ms Rees said.
- Additional reporting by Rebecca Quilliam
- APNZ