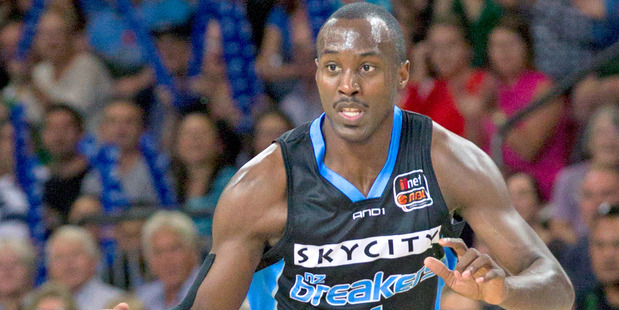 Cedric Jackson will return to the Breakers next season from a dismal jaunt overseas, but maintains the NBA is "still the ultimate goal".
The 28-year-old point guard left the Breakers at the end of the successful 2012/13 season to play in the Orlando and Las Vegas Summer Leagues for the Miami Heat and Portland Trailblazers. He then signed for one season with Slovenian club Union Olimpija but a string of lacklustre results and an ongoing groin injury hindered his attempts.
"There were a few teams I was talking to but coming back to New Zealand, that's where my heart was," he said.
Upon the announcement of his return, the 2013 Australian National Basketball League MVP admits his initial decision to leave the Breakers wasn't an easy one.
"Do I have any regrets? Yeah, I definitely didn't want to go. It was tough for me."
It was, therefore, a "no-brainer" to rejoin the Breakers which he deems his best chance to further his professional career.
"I talked to Deano (Coach Dean Vickerman) and he just wanted to make sure I was still thinking about the next level and about things that'd drive me to be better."
Jackson is looking forward to reuniting with former team-mates and being immersed in the Breakers culture, something he believes will help improve his game. "Nobody's above anybody, that's the great thing. They're my family. They know my hopes and my dreams."
Management hope Jackson's re-signing on a two-year deal will bolster their championship hopes as they were left flailing at the end of last season. The appointment of new coaching staff and the retirement of Dillon Boucher were blows for the Auckland-based franchise.
Jackson will replace Kerron Johnson, who failed to fire for the Breakers last season. Admittedly, Jackson's absence was hard to fill.
He averaged 14.6 points, 5.9 rebounds and 6.8 assists per game as he helped the Breakers to their third-straight title and big things will be expected from the time the Breakers travel to rivals Perth for their first game on October 10.