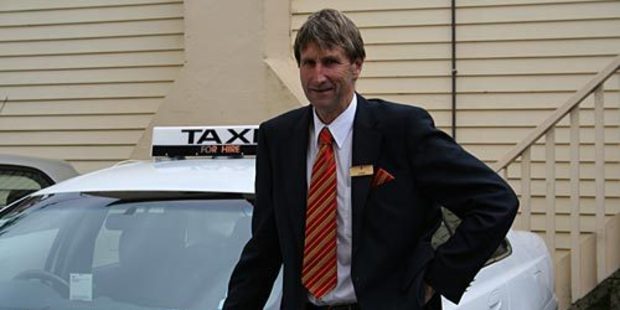 During his playing days, Ewen Chatfield was known as the Naenae Express. These days, Chats still delivers but at a different pace.
The former New Zealand bowler has been a taxi driver for the past five-and-a-half years.
The Wellingtonian switched off his lawn-mowing business to find something more sustainable. The demanding 13-14 hour days were taking their toll but, as he said, "I always liked driving so I rang Corporate Cabs, sat all my certificates and away I went".
It allows Chatfield flexibility, which is handy when there's a test at the Basin Reserve and he hopes to fit in some games during next year's World Cup. Wellington is hosting four matches next February and March, including a quarter-final.
"It's a magic ground on a nice day when it's full up," he says. "I get invited in for lunch on the weekend and, depending on how busy it is, I sneak in for a couple of hours during the week.
"There's a lot of luck in it, really, [but] you can work whatever hours you like, when you like and, as you get older, you can trim those hours down. We've got guys in their 70s still driving."
Chatfield is weary, however, of the upcoming General Election. He often hosts a range of corporates who frequent the Windy City for business and meetings with parliamentarians but hopes business doesn't drop off closer to the election as Parliament goes into recess and MPs go on the campaign trail.
"The past weeks have been pretty slow because of the school holidays and there's no Parliament," he says. "I was glad when Friday arrived."
Saturdays in summer still normally involve cricket. Even at 64, he still plays for the Naenae 1A team and, though his chances of getting a century have dwindled, he ensures "it's a lot of fun which is all that matters".
"I bat at 11 now," Chatfield says. "The younger guys batting at nine and 10 need it more than I do."
"I've had about six or seven bats this year. I'm doing the stats for the annual report at the moment and they don't look too hot."
They never really did. He accumulated a batting average of 8.57 from 43 tests but famously scored 21 not out batting with Jeremy Coney to win the test against Pakistan in Dunedin in 1985. It helped forge his legacy in cricket during a golden period for the New Zealand side and he was an unsung hero.
"I was more of a team man than an individual, really," he says. "Just being part of a New Zealand side that had the first test series wins in Australia was enough of a highlight."
His participation in the Australian over-60s series will see him attempt to achieve his goal of playing in all six Australian states, permitting his body can hold out for two more years.
"I'd like to play in every state, this year will be the fourth year," he says.
Chatfield doesn't have any wild desire to travel much further.
"I'd like to but that's why I play in the over-60s because it's a holiday and I can take my partner with me. The wives and partners all go out and shop so it kills two birds with one stone, a sporting trip plus a holiday."
He's not sure what he will do after cricket. "I need to do something and I can't stand golf," he says.
However, after a few roll-outs during the last Christmas break, friends have almost coaxed him into a different type of bowling.
"Two older guys I played with in the Naenae 1A team have since retired and gone to lawn bowls. They're trying to talk me into it. I'm not ready for that but it will happen."