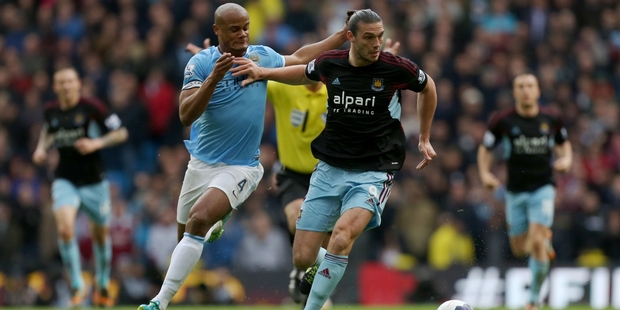 More than 30 millionaires from West Ham United and Newcastle United will arrive in New Zealand this weekend to play the Wellington Phoenix and Sydney FC in the Football United pre-season tour.
But while the two English clubs are flush with cash, the Phoenix, who operated on a financial loss last year, are taking "a huge risk" by bringing out the Premier League stars and are banking on a big Auckland crowd at Eden Park and pay-per-view TV to make the tour a success.
Wellington Phoenix general manager David Dome said the club's first match against West Ham in Auckland on Wednesday has sold 12,000 tickets, but needs to get to about 21,000 to break even.
By contrast, their match against Newcastle in Wellington on Saturday has less than 5000 seats available, with about 27,000 sold.
Unsure of exactly how popular the tour would be, Dome and the Phoenix board decided to use pay-per-view TV for the first time for football here to help mitigate the risk.
"Historically in New Zealand, people don't pay to come and watch the Phoenix play, whether it be in Auckland, Dunedin, Wellington or Christchurch, if they can stay home and watch it on Sky TV," Dome said. "We wanted to remove that obstacle. There have been people who say 'but if we can watch it on TV we'll have a lot more exposure'.
"Yes, that's true, but the reality is that if we fail to at least break even with this thing, there's no way we'll do it again.
"If this thing works and people really want to see more teams come out - which is very much on the cards - then they have to realise that somewhere along the line someone has to pay for it, and sitting at home watching it on a Sky subscription you've already paid for, regardless of how many games you watch, is not helping us one bit."
The pay-per-view package available to Sky subscribers will cost $39.95 for all four games, or $24.95 for any single game.
The tour came together after two years of planning and a desire for the Phoenix to be "innovative".
The last top-tier English club to visit New Zealand was Everton in 1987, when they were reigning English champions. They attracted a crowd of 16,357 to Mt Smart for a 2-1 win against an Auckland representative team.
West Ham, 13th in the EPL last season, are headlined by England internationals Andy Carroll, Stewart Downing and Kevin Nolan, but exciting young midfielder Ravel Morrison has withdrawn through injury.
Newcastle are led by Argentinian duo Fabricio Coloccini and Jonas Gutierrez but there is speculation that the Netherlands' World Cup penalty-saving hero Tim Krul may not tour.
Newcastle play Sydney FC in the Football United Tour opener in Dunedin on Tuesday, where about 7000 tickets have been sold.