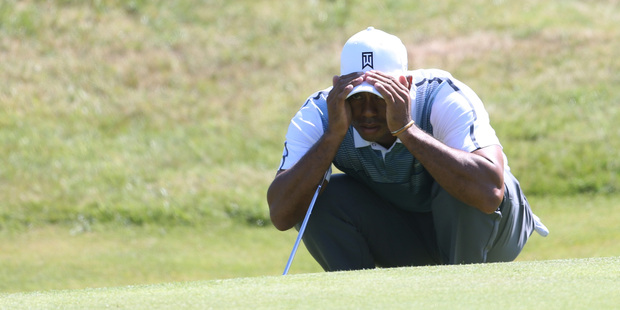 There was carnage on the course of the Open Championship yesterday as two fans got hit in the face with golf balls in the first round.
Tiger Woods made his mark on the 17th hole when his drive took a hard bounce and bam, smacked right in the face of a patron who was just hanging out.
Ernie Els went one better through when he hit a spectator in the face with his opening tee shot, shaking up the two-time champion for the rest of his first round at Royal Liverpool.
Els said he was ''quite rattled'' after he realised the man, who he estimated was in his 60s, was bleeding profusely from a shot that Els said hit the spectator directly in the face.
His shaken mental state showed on the first green, when he missed a bogey putt from about eight inches, bizarrely backhanded the subsequent foot-long putt just past the hole and tapped in for his triple bogey.
Bubba Watson can't name a single member of the Beatles
This isn't completely surprising given that Bubba Watson isn't the most culturally diverse figure on the PGA Tour but he can't name a single member of the Beatles.
ESPN asked a bunch of star golfers to try and name the Beatles who are, of course, from Liverpool which is where the Open Championship is this year.
Come on, Bubba! Not even one?!
Quick links:
Look how short Floyd Mayweather looks standing next to Maria Sharapova
Check out England's best moment from the World Cup