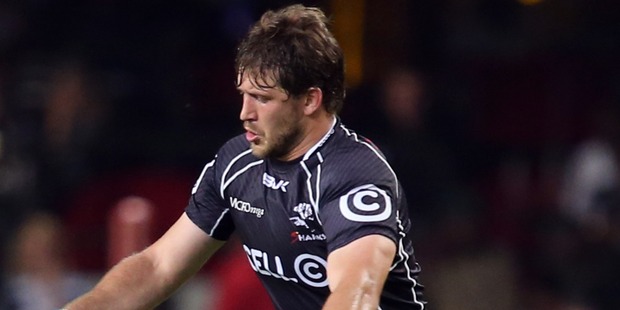 The very fact that Sanzar decided to search by tender for its 18th team from 2016 is proof in itself that its latest expansion plan is flawed.
This is no organic expansion like that of Italy joining the Five Nations to become Six or, to a lesser extent, Argentina joining the Tri Nations which then becomes the Rugby Championship, although the South Americans have improved a stale format by their presence.
No, the choice between either Japan or Singapore to join an Argentine team and the Southern Kings is purely about money and it will be to the detriment of the competition. With regard to the expansion into Asia just who, apart from Sanzar and the representatives from Japan and Singapore, is keen on this idea?
A few months ago, Sharks coach Jake White spoke for probably the majority of the current coaches in the competition when he suggested Sanzar should probably just leave the contest, which went from 12 teams to 14 and now 15, alone.
"My feeling in this case is that less would have been more," he said. "I remember a time when you played everybody and you tested yourself against the best."
The competition has already become flawed. Teams don't play every other team. The Crusaders were delighted with the draw they received this year: a South African tour featuring the Lions and Cheetahs, byes spaced out conveniently through the season, and the avoidance of the Waratahs, this year's most consistent team.
Expansion teams struggle, that's no secret. This season the Western Force celebrated their equal best season since their inception in 2006. The Perth team finished eighth. The Melbourne-based Rebels have finished 15th, 13th, 12th and 15th since they were formed in 2011. There is no doubt the competition will be diluted.
Unfortunately, Sanzar's move will corral the attention of the majority of New Zealand and Australian rugby supporters even further from South Africa. The two new teams, plus of course the Southern Kings, will join the South African group - the New Zealand and Australian teams forming the Australasian group.
"We were happy with the number of responses received, however the two standout expressions of interest that were most attractive to the Sanzar unions were received from Japan and Singapore," said Sanzar chief executive Greg Peters in a statement revealing the latest news.
"Each bid has the support of the respective national unions and includes other interested parties who will provide commercial and business support required for a venture of this nature."
How many teams is too many? Many would say 15 is.
As we prepare for an exciting finale to this year's competition, here's a slightly depressing thought: with Sanzar bending over backwards to welcome all and sundry into an already weak South African group, in two years which Australasian team will feel aggrieved at missing out on a playoff place despite performing better than its South African counterpart?