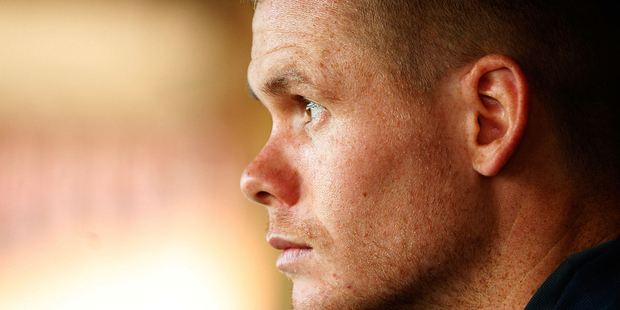 The Wellington Phoenix meet West Ham United in a pre-season friendly in less than a week and there's no confirmation around whether Michael McGlinchey will be available to play.
McGlinchey is in the middle of a tug-of-war as both the Phoenix and the Central Coast Mariners believe they have the All White under contract.
The issue is rumbling on but the Phoenix would like to have the midfielder on centre stage when they host West Ham at Eden Park in Auckland next Wednesday, while they then play Newcastle the following Saturday in Wellington.
"I've got no comment to make on Michael," Phoenix coach Ernie Merrick said today. "We are certainly looking forward to playing against the English Premier League sides."
As part of the Football United tour, A-League side Sydney FC will meet Newcastle in Dunedin on Tuesday and then play West Ham in Wellington the following Saturday as part of the double-header before the Phoenix host Newcastle.
Hard-working Phoenix midfielder Vince Lia won't be considered for the games due to a hamstring injury and depending on McGlinchey's availability, Wellington could be light on troops in the middle of the park.
There have been varying reports around the strength of the squad that Newcastle will bring to New Zealand with their World Cup representatives seemingly unlikely to be with a youthful side that will arrive on Sunday.
That would rule out Netherlands goalkeeper Tim Krul, France fullback Mathieu Debuchy and Ivory Coast midfielder Cheik Tiote, while it's understood that French midfielder Moussa Sissoko will not be in attendance.
"The bottom line is with big clubs, you never actually know until they get here," Merrick said. "So we'll wait until they get here. Whether [the World Cup players] play or not, they will have a very strong side."
Meanwhile, Phoenix skipper Andrew Durante has signed a one-year extension with the club and his current contract will take him through until the end of the 2015-2016 season.
The All Whites defender said given he was in his early 30s it was prudent to only add one season to his contract but he was keen to play on in Wellington beyond 2016.
"I'd like to think so, my track record's pretty good, I haven't missed too many games through injury or any reason really, so hopefully that can continue," Durante said.
The 32-year-old also said despite the pedigree of their English Premier League opponents, the Phoenix could test the big boys next week.
"I think we'll have a good chance, to be honest. From what I understand they've only been back in pre-season for maybe two or three weeks. We've had five or six weeks under our belt already. It's hard to gauge, obviously
- APNZ