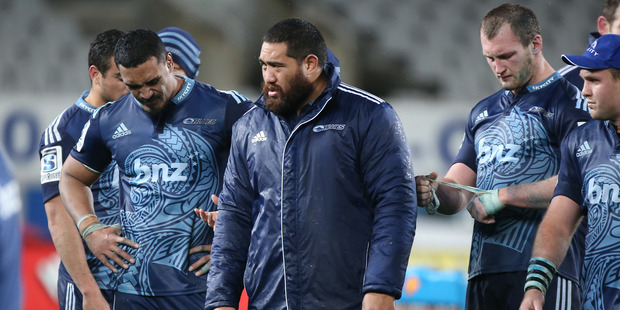 New Zealand coaches in the Super 15, Jamie Joseph, Todd Blackadder, Mark Hammett, Dave Rennie and John Kirwan, are all good blokes.
They are men who give all their energy towards their teams and mix in enough banter to provide the balance in a team environment. Hard work is their byword.
In the tough arena of professional rugby, those traits should be compulsory but they only take you so far.
Personally, it doesn't worry me if a coach is a walkover or a truculent character, what matters is whether he can get results.
When a season is done and dusted the win/loss chart is the public arbiter.
It should be for franchise officials as well. Are they satisfied the Blues under Kirwan have notched 13 wins, 19 defeats and successive 10th place finishes?
While Kirwan from personal experience is good company, he presents another image when shown in halftime outbursts at his team. Those eruptions look old-school and at odds with the need for coaches to use their energy to explain what they want in the next 40 minutes.
Players will all have different views as they are daily recipients of instructions from the coaching staff.
Some accept they need berating and being led around the training track, they will acknowledge the Blues culture is a little mushy and they need a tune up while others will recoil if the decibels reach regular peaks.
Whatever the remedy for the Blues woes, Kirwan has not found the answer.
Two years ago when he addressed a function before the season Kirwan emphasised how he had selected players with character and desire, those who wanted to put in big-time for the franchise. Result: 10th.
This season, he agreed expectations should be higher with a chunk of All Blacks bringing better balance and internal competition in his squad. Result: 10th.
What's the conclusion?
Does Kirwan struggle to connect and drive his side or is he simply the latest to struggle at the helm of the Blues? What changes have to be made to get the Blues into next year's playoffs?
They have plenty of exciting talent like Charles Piutau but are they surrounded by enough who have a work ethic and iron temperament to cut it consistently at Super 15. Think Jerome Kaino and match the rest against his profile.
They come up short, too far short for any consistent results.
Debate on this article is now closed.