Johnson, Townsend shine in Warriors' 7th win in 9 games.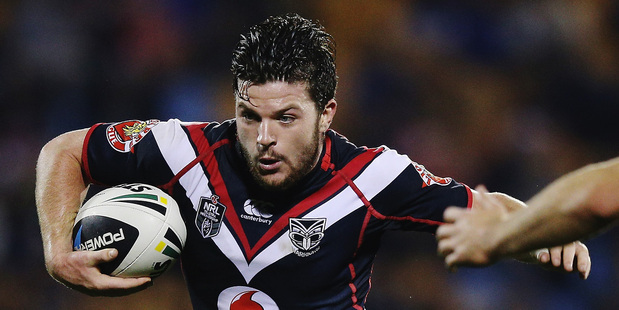 Warriors coach Andrew McFadden credited the controlling influence of halves Shaun Johnson and Chad Townsend in steering the side to their bumper 48-0 win over the Parramatta Eels on Saturday night.
Johnson was in sublime form, scoring one try and playing a hand in five more, and nailing eight from eight off the boot, in a complete display which underlined his growing maturity in the No 7 role.
Townsend's contribution from five-eighth was more measured, but the 23-year-old kicked well and produced a first half 40/20 which kept the Eels under pressure, and he backed up to take an inside pass from captain Simon Mannering to run in the last try of the night.
Watch the NRL highlights - Warriors 48 Parramatta 0

"I thought that was their best controlled game. I thought their kicking game was really good and even the way they played with structure. They stuck with it for pretty much 80 minutes," McFadden said post-match.
After blitzing the visitors with six converted tries in the first half, the concern was the Warriors might take their foot off the gas and allow the unpredictable Eels to work their way back into the match. But the home side went on with the job and produced the complete performance which they have been building towards over the past couple of months to secure their seventh win in nine games.
"We had a few patches in the second half where the opposition put us under pressure but we got straight back on it and we managed to win the half 12-0 so very pleased," McFadden said.
Johnson has been his own harshest critic in recent times and even when the Warriors have won he has blamed himself for not playing a more dominant role. The 23-year-old was a dejected figure following their 19-10 win over the Brisbane Broncos three weeks ago but was in a more relaxed mood after dispatching the Eels.
"It was a big target for me and Chad. I thought we responded pretty well. We've been pretty hard on ourselves and tonight we got it right so we'll enjoy it," he said. "The big test for us was obviously going out in that second-half. That first half was unreal and it was really good but we realised, and Cappy made it pretty obvious, that we could let it all go if we went out with a blas performance.
"The boys responded, went out and stuck to our game plan and didn't let them score a try. That's the most pleasing part of the win. Six-nil, 12-nil, 48-nil, it's no different. The nil is still the nil, so it's certainly pleasing and we'll take a lot of confidence out of that."
Townsend felt their clinical effort had been in the pipeline for a number of weeks and put it down to attention to detail at training. "I think it's just a bit of hard work. We've been training really hard and it's good to put in a good performance and our defence was something that we were really happy with tonight," he said.
The former Cronulla Shark is enjoying his working relationship with Johnson but enjoyed taking the limelight away from him to score their final try.
"We try and stay in touch as much as we can on the field and making sure that we're both on the same page and sticking to our process. I stole one try off him at the end there so I think he'll be a bit filthy at me for that but I'll take them when I can."