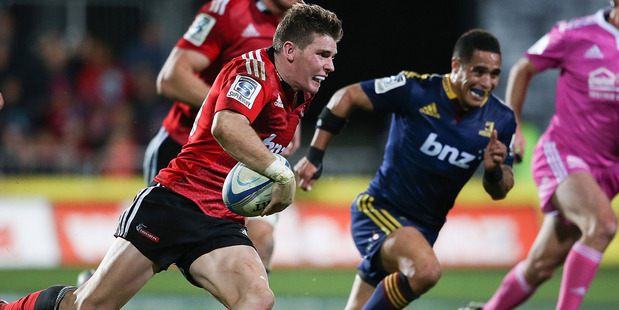 Crusaders 34
Highlanders 8
A good night's work led to a good night's kip for the Crusaders. They got their four-try victory and with it, the near certainty that the Sharks, who played overnight, couldn't knock them out of second place.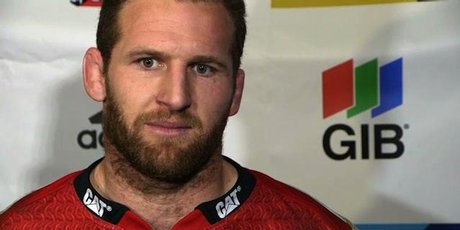 It was a nice place for the Crusaders and nothing less than they deserved. Both teams are in the playoffs but only one looked like they should be. Only one looked like they have any hope of being a threat in the knock-out rounds.
The Highlanders, who haven't made the playoffs since 2002, were a bit lost without Ben Smith. They stuck at it because that's their way, but they were more than a little frayed around the edges and at best look a massive long shot to repeat their brilliant victory they enjoyed in Durban earlier this year.
The Crusaders' set piece, particularly their lineout, was in a different class.
Three of their tries came from driving mauls which started at the lineout and not only that, the Highlanders just couldn't win their own ball from the touchline. They opted to take Liam Coltman off at half-time - that helped but it didn't entirely fix things at the lineout.
Nor did it really do enough to prevent the scrum being a problem for them - their front-row couldn't stop popping up.
That power and accuracy, that ruthlessness of which the Crusaders pack are capable - that's going to be their key weapon. Finals football is tense and tight: there's not much space and the Crusaders look well equipped to thrive in those sorts of games.
Finals football is also about taking opportunities when they are there - of big players making big plays and it was a bold and inspired piece of captaincy by Kieran Read that broke the game open - properly broke it open that is.
Daniel Carter was slowly kicking the Highlanders to death and bit by bit, the Crusaders were cranking the pressure.
With two minutes to go until half-time, Carter could have banged over another simple shot to stretch the lead to 15-3, but Read paused, looked at the number of men in blue with their hands on their knees gasping for air, and asked Colin Slade to pump it into the corner instead.
Matt Todd was driven over from the lineout and the Crusaders would have felt at that point, the game was on.
It was at that point that their focus could change a little and they could put more emphasis on chasing the bonus point. It's always a tricky balance in the final roundrobin games - teams knowing that four points will probably get them what they need, five definitely will while losing could be catastrophic.
Read's timing was exceptional - he went for the throat at just the right time and when Todd, from a carbon copy scenario four minutes after the break, scored his second try, the Crusaders gave themselves 35 minutes to guarantee themselves that critical second place.
It wasn't the only smart piece of work from Read. He was starting to get to those touchlines and cause havoc out there. There was one cracking offload over the top of a two-man tackle and another sharp piece of handling to set up Nemani Nadolo for the third try.
He appeared to be still be full of running but coach Todd Blackadder opted to take him off after 50 minutes - obviously the decision has been made to manage Read slowly and gently back to full noise.
He, like his team, is coming good at exactly the right time.
Crusaders 34 (M. Todd (2), N. Nadolo, C. Flynn tries; D. Carter 4 pens, con)
Highlanders 8 (R. Buckman try; H. Parker pen)