Sport must adapt as membership falls with ageing population and competing interests, says advocate.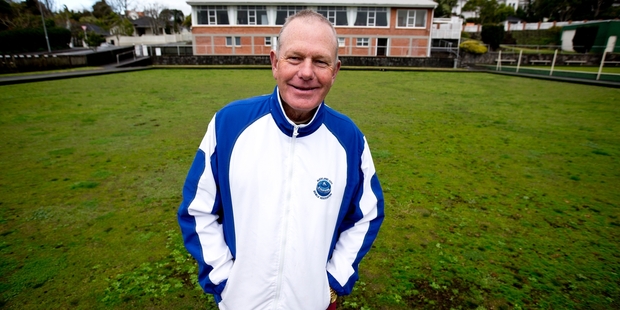 A covered stadium for bowls is being planned for Auckland in a move designed to reinvigorate the sport.
Auckland Council has put up $25,000 to help fund a feasibility study into a "centre of bowls" in central Auckland.
The stadium would likely be built on the grounds of an existing club, be all-weather and have seating for around 500 spectators.
Bowler Garry Banks, who is the chairman of Auckland City Stadium Bowls and a driver of the project, said the sport needed to change.
While there were still 90 clubs in the region, membership numbers were declining as the playing population aged.
There were a large number of younger people interested in playing, but they could not commit a whole Saturday or Sunday, Mr Banks said.
Even retirees were struggling with such a commitment because they were often looking after grandchildren.
Mr Banks said the stadium, which would cost around $5 million, would have 16 rinks (or playing strips) on artificial surface, and be open in the evening to allow games after work.
"It becomes a venue for all the bowlers in Auckland City. But to pay-and-play too, so actually people that don't even belong to clubs can play, like you do with ten pin bowling."
"You'll be able to have different leagues running. Similar to indoor netball and cricket."
Mr Banks took up bowling six years ago to play with his father.
He said his own sons would like to play for a few hours after work each week, but that wasn't possible at the moment.
The nine-rink Pukekohe Cosmopolitan Club indoor facility was too far away and one was needed in central Auckland, Mr Banks said.
Auckland Bowls is helping to fund the feasibility study. General manager Phil Vyver said there was also a push to get existing clubs to change the way they operate, including offering shorter sessions.
The grounds of the Rawhiti Bowling Club in Remuera are currently being sold, and are expected to fetch in excess of $5 million.
Members have voted to use the proceeds for the greatest benefit of the sport. Mr Banks, a Rawhiti member, said there was a possibility some of the money could support a new stadium, however nothing had been discussed and he was confident the project could find alternative funding.
An Eden Park of bowls?
• An indoor bowls stadium complete with spectator seating is being looked at for central Auckland.
• Part of a push to make the sport more appealing to younger generations, and capitalise on strong casual participation.
• Would allow pay-and-play participation at night, similar to ten pin bowls.