Former coach casts long shadow over clash with Panthers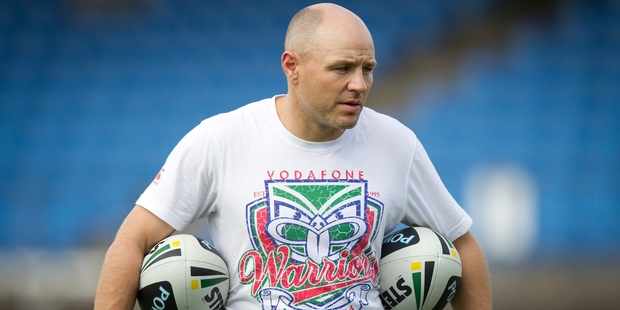 Warriors coach Andrew McFadden denies any extra rivalry exists between him and former club coach Ivan Cleary, ahead of Sunday's match against the Penrith Panthers at Mt Smart Stadium.
Cleary has been in charge at Penrith since 2012, but his shadow continues to loom large over any clash between the two sides, with the 43-year-old leaving a strong legacy in Auckland following his nine-year association at the Warriors as a player (2000-2002) and coach (2006-2011).
McFadden is just 10 weeks into his first-grade coaching career (five wins, four losses), having taken the helm at the Warriors following Matt Elliott's early season exit, but insists there is no extra incentive for his team to get one over on Cleary's Panthers.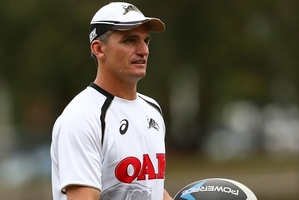 "I get the excitement over it or the talk around it. I certainly respect Ivan as a coach. He did a great job here and what he's doing with the Panthers is very respectable as well," McFadden said.
Grand final appearances in 2002 and 2011 ensure Cleary will always be held in high regard at Penrose, while his leadership and direction oversaw many pivotal decisions at the club, including the controversial call to hand a young Simon Mannering the captaincy in 2010.
That firm and instinctive approach also saw him clear the decks at Penrith and two years on the club is starting to reap the benefits from Cleary's overhaul. They come into this round sitting comfortably second on the NRL ladder and despite fielding a line-up devoid of superstars, have stunned critics with a game plan that relies heavily on each individual doing his job.
"He had a plan, he got criticised for it early but you're seeing the results of his whole process, the way he's gone about that and you've got to respect what he's done. But from a personal point of view, from our team point of view, it only matters about our own performance this week," McFadden said.
Cleary credits those around him at Penrith for creating an environment conducive to building success.
He likes what he's seen of the Warriors under McFadden's watch and knows what to expect from his old side on Sunday. "They've been pretty impressive actually apart from a bit of a rocky second half against the Rabbitohs a couple of weeks back. They've looked pretty consistent and pretty solid.
"They always like playing at Mt Smart and we know and understand we're up against not only a good side but a pretty motivated one too."