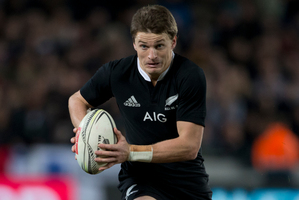 If, and it is a big if given his genial nature, Beauden Barrett ever grumbled to the rugby gods about his lack of All Blacks starts they would point him in the direction of many who never played a test.
Tactical substitutes have been legitimate since only 1996 and that alteration to the laws was the forerunner to the 23-man game rugby is today.
At least Barrett has begun two tests, both at fullback against Italy and Japan, while the remainder of his unbeaten 18 appearances have been from the bench.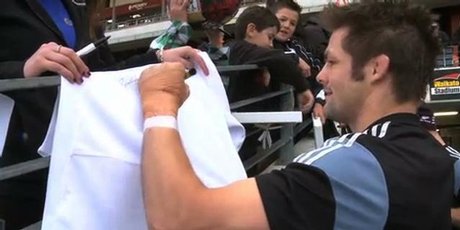 There have been a significant number of post-war All Blacks who spent some time on duty yet never managed to see international duty.
Northland loose-forward Bevan Holmes gathered 31 jerseys but never a test kit, Kevin Barry 23, Graeme Crossman and Ian Eliason 19, Warren Gatland 17, Mark Sayers 15 and Vance Stewart 12. The 23-year-old Barrett, who made his debut in Hamilton against Ireland two years ago, is chalking up enough game time in a congested field of talent.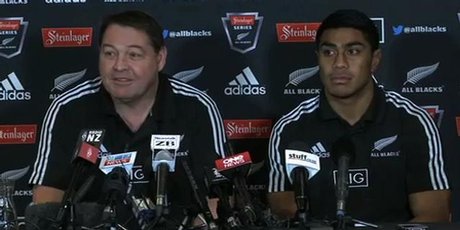 He began after the frothy five-eighths adventures at the last World Cup where Daniel Carter, Colin Slade then Aaron Cruden all fell to injury to send Stephen Donald into the most dramatic and final 47 minutes of his career.
As the next season cleared and Barrett uncorked his talents in the Super 15, he was summoned to the next level.
He and Cruden were there to play and buff their own styles and soak up the lessons delivered by Carter, Ma'a Nonu and Conrad Smith around them. They were also there to push each other and challenge Carter for his place.
When chances have come Cruden has nabbed the No 10 jersey from the peg. His work with the Chiefs during their twin championship runs was regularly impressive as his game management went up several notches.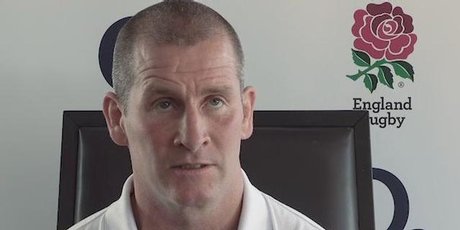 Cruden kept his intuition and when he had some quality ball to process, defenders winced.
Work on his kicking game brought dividends and tonight he cracks into his 32nd test. Consistent selection is part of the All Black coaches' belief that they can wring more quality from this side even against a very competitive England group. Given his having three starts at five-eighths, you suspect Barrett would have been as effective. His value has more tentacles though. Cruden could do a job elsewhere if there were dramas but he is a five-eighths while Barrett can turn his skills to play fullback and wing.
Those utility qualities do not mean he is typecast as a bench player but they suit the team structure.
How will the order change? Does it need to or will the All Blacks get even more wallop from Barrett's game if he starts?
These All Black coaches and selectors, like many before them, operate on the best use of resources and a belief that players deserve a decent run at their work. Cruden has never let them down.
That assessment involves several men, Grant Fox and Ian Foster, who have played a bit of footy at five-eighths and have been involved all the way through with the All Blacks since the last World Cup.
They will not be simply checking the medical bulletins each week and ticking Cruden to start. They will be pondering all the scenarios with the ultimate aim of doing what is best for the team then the players.
That history has been pretty damned sharp but as usual it goes on the line every time the All Blacks play.