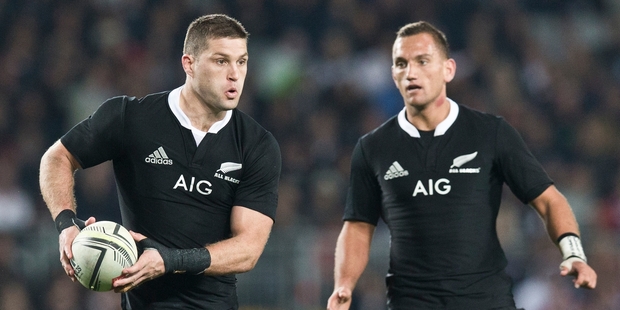 The challenge set for Cory Jane tomorrow isn't overly complicated - he's been asked to be Cory Jane.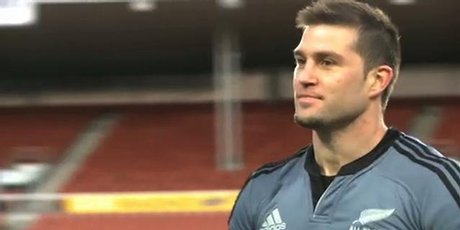 The real Cory Jane that is: the one that confounds opponents. The one that is miraculously gifted and effective. The big Cory Jane fend needs to make a welcome return as does his water-tight handling and ludicrous ability to beat defenders.
That Cory Jane hasn't been seen since 2012 when he was the best wing in world rugby. The All Blacks want him back. They understand that a serious knee injury took away the player they knew last year.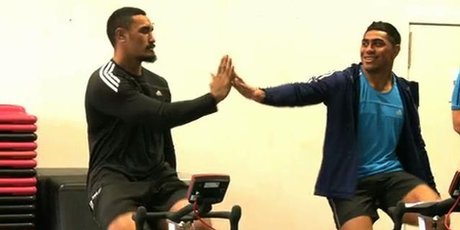 Why he's not yet back this year - they are not so sure. The best theory is that he's been trying to do too much: that he is feeling the need to prove himself all over again. That's understandable - while Jane hobbled around last year, Ben Smith ensured that the man wearing the All Black No 14 jersey was still considered the best wing in the world game.
"I just want him to trust himself," was All Black coach Steve Hansen's message for Jane. "I think he is trying too hard. We have had a bit of a chat about that. He's come back from that ankle injury and just hasn't been the Cory Jane we know he can be. There is nothing wrong with his ankle, it is just him feeling a bit of that pressure and we have tried to alleviate that for him, clear his head and told him to get out there and enjoy it and be the athlete he can be."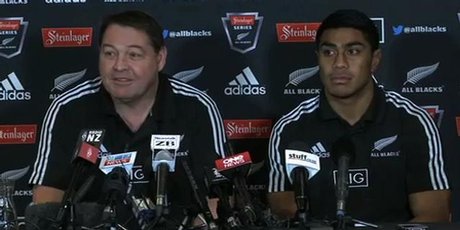 Jane welcomed that assessment and agreed with it. But it wasn't news to him. He had drawn the same conclusions after a busy yet strangely inaccurate performance in Dunedin.
Jane was here, there and everywhere in Dunedin but that only drew attention to his high error rate. In the first half he dropped the ball four times. It's unlikely he dropped the ball four times in the whole of 2011 and 2014 combined.
"I was disappointed that I dropped the ball so many times," said Jane. "I managed to pull it back a little bit in the second half. If I hadn't turned the ball over I didn't think I would have had a bad game because I was told during that week to bring the energy and I was all over the field.
"I was at halfback a couple of times. But I went a step too far because bringing the energy should have been thinking about my position and what I do when I get the ball instead of trying to fly around the field and try to be everyone's bloody position. I don't normally drop the ball that many times so that was frustrating."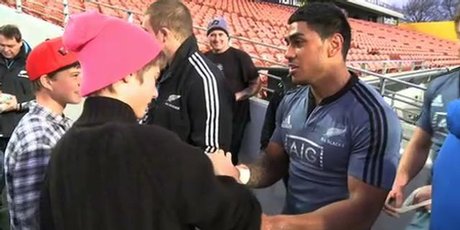 Patience is going to be his weapon of choice in Hamilton. He'll bide his time - which has been one of his key qualities throughout his test career.
Jane is rugby's equivalent to the lone striker in football: he can wait, wait and wait and when a half or quarter chance presents, he takes it.
It's an invaluable quality in tests, particularly against a side such as England who have the ability to keep the All Blacks under pressure for long periods of the game.
"I have had test matches in the past where I have got the ball twice and made those two times count," says Jane. "I knew I wanted to bring the energy and get involved. I need to bring the energy in the moment that I need to be there. I wanted to get involved and really enjoy it. The beauty of rugby is that you get another week to get out there and put things right.
"I did some good things but if you drop the ball four times you are always going to have a cross put against your name.
"I'm still confident I know I can still play rugby.
"I probably haven't been the best on form around but I am still doing as much as most other international wings. I'm not lighting up the field but I am not out of place in international rugby. I need to keep backing myself and trust my ability and when an opportunity comes I have to take it."