New Zealand teen has been watching how the men tackle Pinehurst course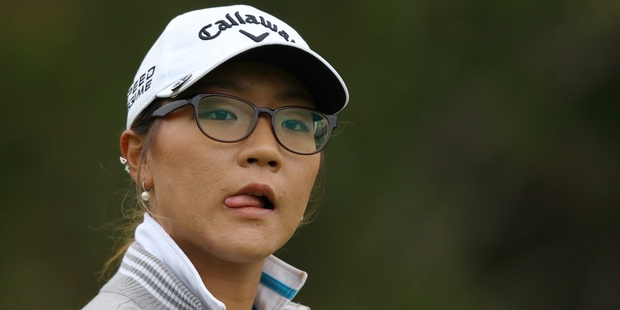 Lydia Ko was a spectator at Pinehurst No 2 during the final round of the US Open as German Martin Kaymer completed a dominant victory.
Now only a few days removed from being behind the ropes, the 17-year-old Kiwi will tee off in the US Women's Open at the famed North Carolina course early tomorrow morning.
This is a tournament which has loomed large on Ko's calendar for a while and the North Shore product would love to claim her first major title this week.
Ko travelled to Pinehurst recently to get a further understanding of the course and even managed to squeeze in a couple of practice rounds.
"I've noticed that the course has changed since I've been here a couple of weeks ago," Ko told the Golf Channel this week.
"The course is much drier and the grass around the greens is much tighter; so they're definitely playing tough."
While Ko was pleased to meet big names such as Ernie Els at Pinehurst last weekend, she also had a keen eye on how everyone fared.
"I'm just trying to learn more about the US Open courses and how the men play compared to how I may play."
Ko said Pinehurst was similar to courses in Melbourne given the firm greens, which should give her confidence as she has played frequently in Australia.
Ko is enjoying an impressive season during her first year on the LPGA Tour as a full-time professional and has cleared more than $725,000 in earnings and won the Swinging Skirts LPGA Classic in late April.
She is ranked third in the world on the Rolex Rankings and is fifth in the Race to the CME Globe standings on tour.
Ko will enter this week's $4.6 million tournament as one of the favourites and will play her first round alongside 2007 US Open winner Cristie Kerr and world No 4 Suzann Pettersen.
Ko will also have the steady hand of Mike 'Fluff' Cowan to rely on this week with the veteran caddy set to carry her clubs.
Cowan is American Jim Furyk's regular caddy and he has spent 37 years on tour, while working with some of the world's best including Tiger Woods from 1996-1999.
Cowan got a good look at Pinehurst No 2 last week as Furyk finished in a share of 12th at the US Open.
"I think it's a really good idea having someone who's as experienced as Fluff who would know the course," Ko said. "I think it is a little bit of an advantage having somebody who is like that to be on my bag."
The pair were put in touch through Ko's management. Cowan last caddied for a female when he worked with then teenage sensation Michelle Wie for one tournament in 2003.
"It's going to be something of a learning experience for me," Cowan said of caddying for Ko.
"But hopefully it all works out."

Lydia Ko's results in major championships
2012
Kraft Nabisco Championship DNP
US Women's Open T39 (low amateur)
Women's British Open T17 (low amateur)
LPGA Championship DNP
2013
Kraft Nabisco Championship T25 (low amateur)
US Women's Open T36
Women's British Open T42 (low amateur)
LPGA Championship T17 (low amateur)
The Evian Championship (added as a major in 2013) 2nd (low amateur)
2014
Kraft Nabisco Championship T29