Beginning of the end for returning first-five with eyes on World Cup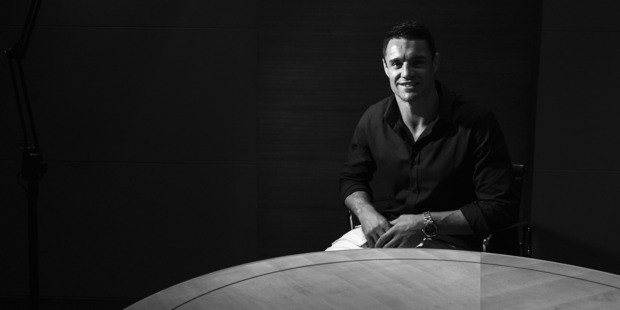 Today is a big day for Daniel Carter. His outing for his club Southbridge marks the beginning of the end. This is Carter's last big push to reach a summit he strangely hasn't scaled in a glorious career.
Carter, never normally effusive about his personal goals, has been up front about his desire to end his All Black career as a World Cup winner - with him having played an integral role.
He does, of course, already have a World Cup winners' medal, but he didn't feel right about the way he earned it. He accepted it while on crutches, his torn groin before the last pool game in 2011 leaving him once again a peripheral figure on the biggest stage.
That's how it has been for Carter at three World Cups, which is why today is so important. Having spent the time since the last World Cup plagued by various injuries, Carter is hopeful that when he trots around for Southbridge he'll do so without the vaguest hint of a strain or niggle.
His battered body was given six months off after he won his 100th cap at Twickenham last year - time he hoped would heal all. He had surgery on a troublesome ankle - worked tirelessly to strengthen an Achilles that was prone to tightening, toned this and rebuilt that.
The hope, more than the expectation, is that Carter's sabbatical has paved the way for the first-five to wind back the clock and be the player he once was.
His body failed him in the last two years. The All Black selectors, who won't be at Southbridge today to check progress, have never lost faith in Carter's ability.
In 2012 and 2013, he was still the player they backed in the No10 jersey.
That's where things will become interesting over the next few months. Will Carter still be their man? And what do the next few months look like for him and therefore, for Aaron Cruden and Beauden Barrett?
Everyone says that for the moment it's wait and see - that he'll ease back into rugby at his own pace. There's no need for him to push too hard too soon. There are nine weeks until the opening Rugby Championship test in Sydney. Will Carter be the All Black first-five in that test? Should he be? Can he be?
The answer to all questions is yes. Carter, fixed up, fresh and fit, remains an irresistible proposition. For all the undoubted talents of Cruden and Barrett, neither offers the same range as Carter.
And we may not have seen the best of the Cantabrian. If he is without physical hindrance now, his old head combined with fresh limbs could see his running game return to somewhere near his best. And when he runs well, he plays well.
And nine weeks is plenty of time for Carter to play himself into form. A couple more club outings, a few games for the Crusaders and a hit-out with the All Blacks when they do their game of three halves in early August.