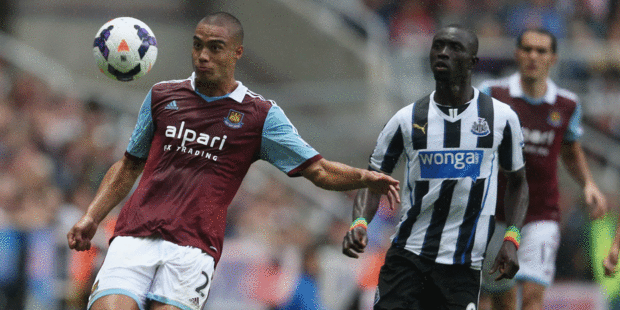 Wellington Phoenix general manager David Dome views putting next month's Football United Tour on pay-per-view as a win-win option.
The Phoenix host English Premier League outfit West Ham United in Auckland on Wednesday, July 23 and then meet Newcastle United at Westpac Stadium in Wellington three days later.
Fellow A-League side Sydney FC will play Newcastle in Dunedin on Tuesday, July 22 as part of the tour, while Sydney will square off with West Ham in the first leg of a double-header before the Phoenix meet Newcastle on Saturday, July 26.
Sky TV's pay-per-view arm Sky Arena are broadcasting the games with a single fixture costing $24.99, while subscribers can purchase all four games as a package for $39.95.
It will potentially help the Phoenix gain extra revenue from the tour, while also driving the crowd figures so people attend the games.
"It's interesting to see how it goes," Dome said. "It was a balancing act for us because we want people to come to the game.
"It's the first time we've done it, Sky Arena are very confident. They think it's unique and original with the teams that are involved."
Sky Arena's John McRae said the rising popularity of football in New Zealand gave them belief they could sell the games.
"Seeing the Football United Tour live on Sky Arena enables sports fans to see to our home team compete against two of the world's best professional football teams and hopefully see Sydney FC get a good pasting; who wouldn't want to watch that," McRae said.
"On a practical level, the fans who can't attend all games can still see the game live at home or at their local pub."
Falling crowd figures have been an ongoing concern for the Phoenix during the past couple of A-League seasons and this could drive people to head to the ground.
Dome said the ticket sales for the tour had been positive during the early stages.
"We are still trucking along really nicely and we still expect Wellington to sell out before the matches."
The international rights for the tour have also been settled and more than 20 countries, including: France, Norway, Portugal, China, the United States and Canada will be able to watch the matches.
Meanwhile, the A-League draw for the 2014-2015 season was announced yesterday and the Phoenix will open their campaign with three home games at Westpac Stadium during the first five rounds.
Big-spending Melbourne City, who recently signed former Chelsea midfielder Damien Duff to a one-year deal and Spanish striker David Villa on a 10-game guest stint, will also play in Wellington in round eight on November 30.
The Phoenix's first outing of next season is against the Perth Glory at the Cake Tin on Sunday, October 12.
- APNZ